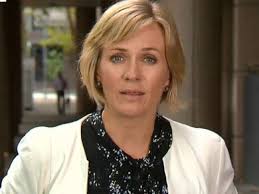 12.09.19.  
The nicest thing anyone might say about the MP Zali Steggall (the Abbott slayer) is that she is a two-faced opportunist. Zeggall, in her say anything to get elected campaign said she was going to get an electric vehicle. She has yet to fulfil that promise to stupid bastards that bought her GetUp orchestrated campaign and now bitches about not having enough money to do so while citing other expenses like mortgage, etc. Life is tough for a struggling barrister. Somebody please pass the hat for Zali!
Independent MP Zali Steggall says she has not yet fulfilled her promise of changing to an electric vehicle, and says she would "appreciate" if the government made EVs cheaper. Ms Steggall came under pressure during her ultimately successful campaign to unseat Tony Abbott for having a gas-guzzling car while advocating for climate action.
Source: News Corp
Zali Steggall: I still can't afford an electric car
As she prepared to push for parliament to declare a "climate emergency", Ms Steggall said she could still not afford an EV, but committed to ultimately getting one.
"I like every other Australian have budget pressures, mortgage pressures," she told Sky News.
"I would really welcome the government taking some steps to make EVs more affordable so I could accelerate the process in which I could transfer my car.
"I am committed to when it comes time to changing my vehicle, that I will change it to an EV."
Ms Steggall ran almost solely on climate change at the election but was spotted driving a Nissan Pathfinder — which is one of the highest carbon-emitting cars.
The now-independent MP said during a debate with Mr Abbott that she wanted to change to an EV, but needed government assistance.
Her Nissan Pathfinder T1 model can emit an eye-watering 234g of carbon dioxide per kilometre.
"I would like to drive an electric vehicle but I have to carry five kids around," she said at the time.
Ms Steggall will join with former Liberal leader John Hewson, the Greens and other House crossbenchers on Wednesday to push a "climate emergency" motion.
Dr Hewson — who lost the "unlosable election" to Labor's Paul Keating in 1993 — will support a motion from four crossbench MPs which calls on the government to follow France and Canada's "emergency" climate stances.