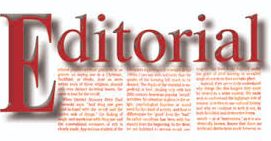 13.10.21.  The Australian:Factional corruption pulls Labor strings in Victoria
Branch stacking and perversion of democratic processes within parties is nothing new on both sides of the political divide in Victoria. But evidence given to the Independent Broad-based Anti-corruption Commission this week shows the Labor Party has elevated such corruption and chicanery to art forms, putting factional power ahead of service as the party's raison d'etre. Former disability, ageing and carers and child protection minister Luke Donnellan is the fourth Andrews government minister to quit over the matter. Powerbroker Adem Somyurek, who remains a central figure in the inquiry, and colleagues Robin Scott and Marlene Kairouz resigned over the same issue last year. All are from the party's Right. Their disgrace bolsters the dominance of Premier Daniel Andrews, who is from the party's Socialist Left but who has not attended a factional meeting in his 11 years as leader.
Federal Labor MP Anthony Byrne told the inquiry on Tuesday the Socialist Left also was branch stacking in the late 1990s and early 2000s in Melbourne's southeast, where Mr Andrews, a former assistant state secretary of the party, was elected to the seat of Mulgrave in 2002. To be thorough, IBAC must also turn its attention to the Socialist Left, which is Labor's other major faction.
To the irritation and embarrassment of Anthony Albanese just months from the federal election, Mr Byrne had a mea culpa of his own on Monday. The MP for Holt for 22 years admitted to branch stacking, hiring ghost staff and being aware of rigged party ballots. Branch stacking "rips the soul out of the Labor Party and the community", Mr Byrne admitted. It disadvantages the public in two ways. First, it denies grassroots party members their choice of candidates, ensuring factional players are promoted over those seeking political office on merit. And, second, it misuses the taxpayer-funded time of political staff members by using them on party political matters.
The Victorian ALP was "completely out of control", Mr Byrne said, admitting he had witnessed the coercion of ministerial staff. Mr Byrne also told IBAC that he, Mr Somyurek and Mr Donnellan had paid thousands of dollars to renew party memberships on behalf of others.
The federal Opposition Leader ducked questions about the issue on Tuesday but he cannot continue to do so. Mr Byrne holds an important position as deputy chairman of the Parliamentary Joint Committee on Intelligence and Security that requires the confidence of intelligence agencies. Nor can Labor hope to run a decoy on the issue, as opposition housing spokesman Jason Clare tried to do, using it to argue for a federal ICAC.
The Victorian election is 13 months away. And, while Mr Andrews is trying to position himself above the fray, concentrating on Victoria's recovery from the pandemic, he cannot avoid the unsavoury, corrupt picture that has emerged. He cannot deny the reality of Labor's inward-looking, hostile factional culture in which key players seek to divvy up the spoils of political office to suit themselves. Questioned in parliament by opposition legal affairs spokesman Tim Smith, Mr Andrews could not say whether state Labor MPs and staff called to give evidence at the investigation were having their legal bills covered by taxpayers. The public deserves an answer.
But the public interest and representing constituents run a poor last amid a culture of taxpayer-funded ministerial and electorate staff being engaged on factional work, factional leaders paying for memberships, political aspirants being encouraged to donate in the hope of securing preselections and political staff filling in pre-signed membership ballots. As Mr Byrne described it, Mr Somyurek was driven by "the sole objective of power and power alone".
In most political arenas, such conduct would be seen as symptomatic of a party that has been in office too long and the need for a change. But it remains to be seen if Victorian Liberal Party leader Matthew Guy and the opposition, which has had its own problems with branch stacking, can rebuild themselves into a viable alternative government.
In Queensland 20 years ago, similar revelations of branch stacking by the ALP's Australian Workers Union faction led to a surprise electoral victory for premier Peter Beattie. Mr Beattie turned on the faction and conceded the gravity of the problem, and voters warmed to him for promising to clean it up. But Victoria is far from such promises. Post inquiry, however, business as usual will not be good enough.