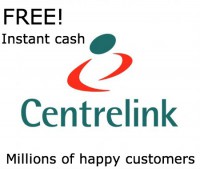 15.05.19.
Around 3am this morning the ABC's Radio National played an interview about politics in Australia today, among the young—the product of today's learning institutions. Their concerns were many and the mantra repetitive—two, two's are four, three, two's are six rote.
Immigration, climate and foreign aid were paramount although senseless in their spoken solution. "Australia is a rich country and can do better," emphatically pressed. Among the examples proffered: 62 billion refugees on the move. Coal must go—100% renewables are essential. Electric vehicles only, etc, etc.
Completely not understood nor mentioned in the dialogue was how this rich country, seriously over weighted by the "entitlement" set would do all they demand burdened by a total government debt of $870 billion as of 6am and growing? The much advertised "surplus" seems to confuse!
News Corp Editorial:
Fast forward. It's Sunday morning. The polls got it right, the Morrisons are packing and Bill Shorten will be sworn in as Australia's 31st prime minister at Yarralumla. Self-funded retirees are anxious about their loss of franking credits; childcare staff are anticipating 20 per cent pay hikes courtesy of taxpayers.
Source: Editorial, News Corp
Time to reveal how Labor would change the nation
But after ceaseless spin and rancour stretching back to last year, most Australians are in the dark about what the change of government will mean for them and the nation.
Rewind. As most voters prepare to head to the polls in three days, it is time the Opposition Leader answered significant questions on issues that could reshape the nation's economic and social structures. The Coalition has demonstrated its policies for three years, including the time since Scott Morrison became Prime Minister in August. But while Labor's big-spending, big-government, big-taxing promises have dominated the campaign, major questions remain unanswered, relating to a broad range of issues.
For all the hot air surrounding it, the costs of Labor's climate change policy is a big black hole. Mr Shorten has been unwilling or unable to detail its cost to the economy, business, electricity prices or GDP growth. Companies cannot plan for costs when they do not know how many international permits they can buy and how much they will cost. That cost could have a major impact on profits and jobs. Climate economist Brian Fisher, who served both sides of politics in government, calculated that Labor's 45 per cent emissions reduction target by 2030 would cost GDP at least $53 billion and possibly much more. His concerns were dismissed by Labor's climate change spokesman Mark Butler as "a complete crock of rubbish". But so was Mr Shorten's claim, early in the campaign, that electric cars could be charged in eight to 10 minutes. Or hours. Provided a charger was available. Or affordable.
Ports fallout over Shorten's tax stumble
Michael McKenna, Jamie Walker
"Change the Government. Change the Rules" the ACTU ads said, promising hefty wage rises. So did Mr Shorten. After promising childcare workers a $10bn taxpayer-funded wage subsidy, Labor left open the possibility of a similar package for aged-care workers. Or not. Nor is it clear how Labor would manipulate the industrial umpire, set in place by Julia Gillard, short of destroying its independence. It has promised to create a "living wage" for low-paid workers and to restore Sunday penalties. But however much it forced businesses to pay such increases, it could not, short of nationalising the corner store, force them to retain staff they could not afford. That would be bad news for jobs.
Among the jobless, Australians subsisting on $39 a day would wonder in the event of a Labor win when the party would launch its promised Newstart inquiry and how long it would take. The Australian Council of Social Service wants the allowance almost doubled to at least $75 a day. The allowance is too low, but the costs of lifting it would need consideration.
After a Labor win, workers earning $180,000 or more would wonder how long a Shorten government would make them pay its 2 per cent "temporary" deficit levy, taking their marginal tax rate to 49 per cent, one of the highest in the developed world. When a blue-collar worker earning $250,000 raised the issue in Gladstone, the answer was as clear as mud. Mr Shorten said: "We're going to look at that." Opposition workplace relations spokesman Brendan O'Connor said his leader was just "being polite". Officially, the levy would be lifted when Labor deemed the federal budget was in "sustainable, healthy surplus" — much of which would depend on a Labor government's propensity to spend.
The party's commitment to social spending, especially on education and health, is not in doubt. What remains unknown is how the extra $14bn promised for state schools across the next decade, including $3.3bn in the first three years, would be spent to lift standards. Tens of billions of extra dollars have failed to do so in recent years under both major parties. Labor's deputy leader, Tanya Plibersek, has said quality teaching is the key to improvement. In the past, however, Labor's uncapping of university places, a mistake it is committed to repeating, caused entry levels for teaching and other degree courses to plummet.
Important questions also abound across other vital portfolios. Mr Shorten has already called for submissions on Labor's planned Productivity Commission inquiry into health insurance. But it is not clear what he wants the review to achieve or how Labor's 2 per cent, two-year cap on premiums would affect patients' payouts or membership levels, which have fallen to their lowest level in a decade for hospital cover.
How would Labor balance Australia's security and trade interests with China amid the US-China trade war? Both major parties have been urged to ditch surpluses and bring forward tax cuts to steer the economy through sluggish growth. Labor has yet to explain whether it would take the security services out of the home affairs portfolio and which minister would be in charge. Nor is it clear how Labor could reconcile its promises to ban workplace discrimination against LGBTIQ people while pledging to allow religious schools to retain their faith ethos.
After a long campaign and the phony war that preceded it, it is not good enough that the nation could find itself with a new government on Saturday night while so many serious, questions remain unanswered.