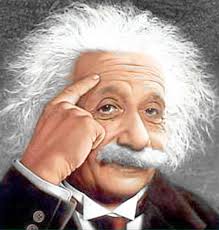 Victorians must vote wisely!
In about two weeks Victorians will vote. Australians can only hope that they have kept abreast of what Daniel Andrews has done to the people of Victoria in just two key areas—rampant crime by marauding black gangs and energy costs with attendant supply failures—all well documented. But now, Mr Andrews has strayed beyond his suffering Labor patch and dragged the nation into a place that our national security agencies say, don't go there! Peta Credlin sends a serious message in today's Australian that follows her segment on Sky News last night condemning the secret deal being made with Communist China. The federal government is shocked and Ms Credlin explains why.
It's not often that foreign policy figures in state elections but it does now because the Victorian government has decided to freelance on relations with China. It's bad enough that the Andrews government has decided to enter into a memorandum of understanding with China on its so-called Belt and Road Initiative that's way outside the responsibility of a state government, and absent the security and intelligence expertise that's commonplace in Canberra. What's worse is they're refusing to release the document that they've signed Victoria up to.
Source: News Corp
Victorian election: Andrews plays a dangerous game with Beijing
If Premier Daniel Andrews has done a good deal, why is he now embarrassed to release the details? If it's a dud, Victorians should know, lest they end up voting for the Manchurian candidate in this month's state election.
Federal Labor MPs are privately fuming that the Victorian government is playing games with one of our most important relationships and potentially putting at risk a bipartisan approach to ­national security. "Everyone knows that Andrews has messed up law and order in Victoria. He can't now be allowed to mess up national security as well," said one. Retiring Labor Melbourne Ports MP Michael Danby openly opposed the Victorian move because the BRI was a "strategic package" designed to "leverage poor countries in the South Pacific".
The One Belt One Road initiative is the name given to the series of infrastructure partnerships that China has initiated with other countries, usually poorer ones, in Asia and Africa, as well as the ­Pacific. It's pitched as a Chinese version of the post-war US Marshall Plan, designed to get countries back on their feet with cheap loans and technical advice, but it can also be a way of putting pressure on other countries to draw them into China's sphere of influence. For instance, China is said to now own Colombo's main port because it was built with a loan that Sri Lanka can't afford to repay.
There's a remote possibility that becoming a junior partner in some kind of international infrastructure building scheme could be in Victoria's interests, but we'll never know if the Andrews government won't tell us what it is.
What we do know is the federal government and opposition are rightly wary of any deal with a foreign government that has a system as opaque to governance scrutiny as communist China.
Indeed, on both sides of politics in Canberra there's been growing concern about Chinese attempts to gain influence and leverage in Australia. The Gillard government banned Huawei from partici­pating in the NBN because of fears it was susceptible to Chinese government direction. One of the final acts of the Turnbull government was a further ban on Huawei from involvement in the new 5G telecommunications network because of fears of Chinese eavesdropping. Lest these worries seem overblown, it should be noted that Chinese intelligence agencies have made numerous attempts to hack into the IT systems of official bodies in Australia. ­Chinese manufactured parts and Chinese-designed systems only increase the risk they will succeed.
For some time, security agencies have been concerned that Australian residents and citizens might be acting as agents of the Chinese government. There was the notorious case, for instance, of former senator Sam Dastyari, who adopted a pro-Chinese position on territorial claims in the South China Sea after a personal debt had been paid by an Australian-based Chinese billionaire. There have long been anxieties about the apparent ability of the Chinese embassy to mobilise students resident in Australia to support, or to oppose, measures in response to Chinese government policy; hence the recent legislation, still before the parliament, to register foreign agents operating in Australia.
You'd think at least some of this would have rung alarm bells with the Victorian government before it joined the BRI. But just as standards regarding ministerial probity and co-operation with police seem to elude this Premier, so too does judgment.
Yesterday, it became murkier when it emerged that one of ­Andrews's key staff was a "special consultant" to a local organisation, the Shenzhen Association of Australia, that is guided by the Chinese Communist Party. This adviser has visited China a number of times with Andrews and claims to have influenced his boss's China strategy. Whatever might have been his intent, it's clear the Premier has strayed into waters that are far too deep for state governments.