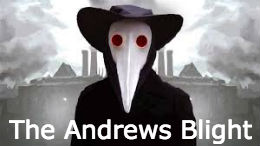 01.08.19.  
This week the Victorian Chief Health Officer Sutton said his "modelling" indicated the wicked rise in COVID-19 cases would trend down. Within 48 hours an Australian all time record was shattered with more than 723 cases. Nevertheless, model they will and this new try by mathematical biologist Deborah Cromer of the University of NSW's Kirby Institute predicts 1000 new cases per day! Open up the dunny lid for Danger Man Dan!
COVID-19 cases in Victoria are doubling every 16 days and will top 1000 new infections daily by mid-August on the outbreak's current trajectory, exclusive modelling for The Weekend Australian shows. The numbers have been crunched by mathematical biologist Deborah Cromer of the University of NSW's Kirby Institute, who warns that the virus is uncontained in Melbourne and spreading at a dangerous rate in Sydney.
Source: Jamie, Walker, News Corp
State's mounting cases on track to hit 1000 a day if lockdown fails
"I would have to say it is not under control at this point," Dr Cromer said of the situation in Victoria, where 627 new cases emerged on Friday.
"Having said that, I think it is more under control than it was three weeks ago. But it is not well contained and the numbers are growing, which suggests it is still spreading.
"I don't think that is indicative of an outbreak that is under control. It is an outbreak that may be manageable, but it is not one that is under control."
Dr Cromer, who has conducted COVID modelling for NSW Health, said the lockdown in Melbourne had slowed the spread from the alarming point in early July where new case numbers were doubling every five days.
Her calculations show what would have happened had the level-three restrictions not bitten. If unchecked, the transmission rate in Victoria would have hit US-like levels of 5000 new cases a day this weekend and doubled again to 11,544 new cases by next Friday, August 7.
Dr Cromer emphasised this was a worst-case scenario which would have only been realised in the absence of action from heath authorities or individuals to protect themselves. "That would never happen," she said.
"Once you start to get to ­increased everyday numbers, ­people will naturally change their behaviour. They will interact less, they will take precautions. And the Victorian government was never going to let it progress ­further. They implemented the lockdowns."
The modelling builds on work she did for this newspaper on July 10, showing how infections were set to increase from 288 new cases a day at that point, then a record.
The trend line averaging out the highs and lows of the daily numbers projects 582 new cases on Sunday, 723 next Friday, 899 on Wednesday, August 12, and 1118 on August 17. Dr Cromer said she was not saying these numbers would be realised as there was no way to know when infections in Victoria would plateau and trend down.
In addition to the 627 new cases recorded on Friday, eight Victorians died overnight, including two men aged in their 50s, taking the state's death toll to 112. Of the 349 patients in hospital, 37 were in ­intensive care.
"It is clear to all of us that these numbers are far too high," Premier Daniel Andrews said. NSW posted 21 new cases on Friday, 16 of which were locally acquired, while WA, SA and Queensland each had one additional infection.
Alarmingly, Sydney was where Melbourne had been in June ­before COVID-19 took off, Dr Cromer said.