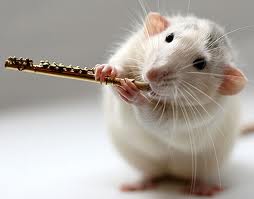 The Laundry Rat's Requiem.
14.04.19
. Scenario: "Craig, it's Malcolm, Malcolm Turnbull. I've been meaning to call you, Lucy and I have decided that you should be added to our dining circle for all the loyal work you have done for me. Lucy has suggested that your destiny is with ASIO or one of the "spook" agencies for your skill in keeping me informed about who might stab me in the back—like I did to Abbott. Wasn't that a lark? Anyway, others are calling you an "arselicker" but I have your back so keep putting the media of the trail. Your "crock of crap" statement is a beauty. Keep an eye out for a courier delivering a gold dipped Turnbull Arselickers Ring—it opens the mansion gates, bye Craiggy!" There Lucy, that should keep the slob away, the ring won't open the gate or anything else!
Liberal MP and staunch Malcolm Turnbull ally Craig Laundy has dismissed speculation the former prime minister is secretly assisting the campaigns of independent candidates taking on sitting Liberals, calling the suggestion "a crock of crap".
Source: Fairfax Media
'Crock of crap': Craig Laundy insists Malcolm Turnbull not pulling strings for independents
Conservative Liberal MPs are convinced Mr Turnbull is involved in his son Alex's efforts to organise and solicit donations for the campaigns of independents such as Julia Banks, who defected from the Liberals and is running against Health Minister Greg Hunt.
Mr Laundy – who is quitting politics at the election and remains a close friend of the senior Turnbull – flatly rejected that suspicion as he helped Mr Morrison campaign in the marginal Sydney seat of Reid on Saturday.
"Absolutely not true," he said. "I speak to Malcolm very regularly and I can tell you that he is watching on from a far distance as to what's going on. In terms of his involvement, that's an absolute crock of crap."
The Sydney Morning Herald and The Age revealed on Saturday that Alex Turnbull had helped solicit $8000 in donations for Ms Banks' campaign against Mr Hunt, and provided advice to her over the phone.
The Liberal Party has also asked the Australian Electoral Commission to urgently investigate the creation of near-identical financial vehicles for Ms Banks, Zali Steggall, Kerryn Phelps and Oliver Yates – which were established by Sydney accountant Damien Hodgkinson.
Some Liberals accept the former prime minister is unlikely to be involved in the campaigns but are angry he has not done more to rein in his son Alex, a hedge fund manager, who has been vocal in his criticism of the Liberal Party.
Mr Laundy, however, said that would be futile.
"One day you'll have kids and when they get past 18 you'll work out that trying to get them to do what you want them to do sometimes can be an arduous task," he told reporters.
"Alex is obviously a strong-willed individual entitled to whatever opinions he wants."
Mr Laundy, who was by the former prime minister's side during the August leadership coup, did not offer a view on whether Mr Turnbull should remain in Australia and help campaign rather than jet overseas. "What Malcolm does is obviously up to Malcolm," he said.
Campaigning in Reid, Prime Minister Scott Morrison used the revelations to take aim at "Independents Inc", telling Australians a vote for independents was "effectively" a vote for Opposition Leader Bill Shorten and Labor.
"Whether you're voting for Independents Inc or you're voting for the Labor Party or any of these other parties, you are putting Bill Shorten – who can't manage money – into the government," he said.
Ms Steggall, a former Olympic skier, is taking on former prime minister Tony Abbott in his northern beaches seat of Warringah, while Mr Yates is contesting the Melbourne seat of Kooyong against Treasurer Josh Frydenberg.
Dr Phelps will attempt to hold on to the seat of Wentworth – Malcolm Turnbull's old seat – against Liberal challenger Dave Sharma, after winning it at last year's byelection.
Former NSW MP Peter Macdonald is a director of the company backing Ms Steggall, while former ABC comedian Dan Ilic is listed as a director of "Peninsula Independent Limited", set up to finance Ms Banks' campaign.