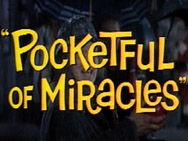 Poll: Turnbull needs a pocket full of miracles
How smug will the national waffler be today as parliament returns to do battle on more than one front? The issues at hand will test Malcolm Turnbull in ways hitherto unknown to the glib performer. He has many enemies in his camp and then the Labor Party.
The Turnbull government's strong lead over the opposition has evaporated just as it enters a risky three-week special sitting of Parliament, attempts to secure an unlikely political bounce from a tight budget, and tries to justify an early election on July 2.
Source: Fairfax
Fairfax-Ipsos poll points to knife-edge election between Malcolm Turnbull and Bill Shorten
Months of perceived government dithering over tax reform and more recently, indifference over the banks, coupled with disappointment over social policy and confusion over hospitals and schools, have savaged Mr Turnbull's previously stratospheric personal standing, and wiped out his government's poll advantage.
The latest Fairfax-Ipsos poll conducted over the weekend put support for the Coalition and Labor across the country on a knife-edge at 50-50, assuming an allocation of preferences similar to those at the last election.
Advertisement
The national survey of 1402 electors was conducted between April 14-16 and showed support for the Coalition had dropped by a statistically significant 3 percentage points since the March poll.
This equates to a 3.5 per cent swing away from the Coalition's share of the vote achieved at the September 2013 election, raising the prospect the election could produce a government with a wafer-thin majority or even another hung Parliament.
The Prime Minister's net approval rating has dropped by 10 points since March and his preferred prime minister rating has also fallen by seven points over that time, although he still leads Opposition Leader Bill Shorten comfortably on that head-to-head comparison with double the support at 54-27.
Pollster Jessica Elgood said the result was still a good one for Mr Turnbull because Mr Shorten's own numbers had hardly moved "and would need to improve significantly to give him a chance of being prime minister".
Mr Turnbull's disapproval rating has jumped up six points as voters marked him down severely on a range of 11 leadership characteristics including a staggering 25 per cent drop in his ability to make things happen, a 20 per cent drop in his perceived strength as a leader, a 17 per cent drop on his authority over his party, and a 13 per cent drop in his perceived competence.
Those percentage falls are measured against the extremely high results achieved when they were last surveyed by Fairfax-Ipsos in October, 2015. They show Mr Turnbull is still highly regarded and leads his opponent on all but two of the positive characteristics, "has the confidence of his party" which is 58-50 in Mr Shorten's favour, and "has a firm grasp of social policy" in which the Opposition Leader is up 54-47.
Driving the falling numbers are the government's apparent sluggishness to outline policy on a range of policy fronts compared to Labor and its politically hamfisted responses to several challenges, not least, Labor's backing of a royal commission into the banks if elected.
A sizeable 65 per cent of electors believe such an inquiry is needed after a slew of controversies in which customers have been gouged through interest rates, denied insurance pay-outs for which they had duly paid, heard allegations of financial market manipulation, and been ripped off with excessive transaction fees.
With the government holding out against a royal commission on banks, the survey shows it is firmly on the wrong side of public opinion, with just one in four voters also opposed to the special investigation. Even among Coalition supporters, more than half, at 53 per cent, think a royal commission is justified. That figure jumps sharply to 78 and 79 per cent respectively for Labor and Greens voters.
Among the few bright spots for Mr Turnbull ahead of his high-stakes gamble of either forcing the Senate cross-bench to support his building industry watchdog, the ABCC, or face a double dissolution election, is Labor's poor primary vote. It stands at a paltry 33 per cent, which is right where it was when Labor was bundled out of office in 2013 under Kevin Rudd's second leadership stint. However, that is still an improvement of two points in Labor's primary support since March.
The Coalition's primary support has actually fallen since the March survey to 42 per cent – three points down since March and four points down on its 2013 election result achieved under Tony Abbott's leadership.
The poll will be another morale booster for Labor as the nation's 226 federal parliamentarians filter backed into the capital on Monday for the special sittings.
The government is banking on the defeat of its ABCC bill as crossbench senators continue to signal their hostility. Mr Turnbull has effectively placed the timing of the election in their hands by stipulating that unless the ABCC bills pass, and another dealing with union governance (registered organisations), then he will advise Governor-General Sir Peter Cosgrove to dissolve both houses for a July 2, election.
Labor has flagged its intent to use the special sittings – which at this stage contain just two scheduled sitting days for the House of Representatives – to ratchet up the pressure over the banking royal commission.
Read more: http://www.smh.com.au/federal-politics/political-news/voters-expected-more-poll-20160417-go8b73.html#ixzz4679zDfvB
Follow us: @smh on Twitter | sydneymorningherald on Facebook