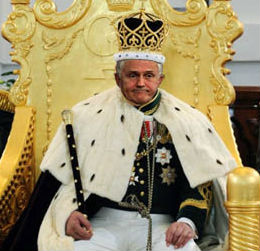 07.04.21.  What can be said about Malcolm Turnbull that hasn't already been said? This blog has excelled in ridiculing a political pest whose ego knows no bounds. Ah, but some would say a gracious fellow brimming with gratitude for those who gave him succour during his fanatical rise to success. Just one  example among many for all to follow—a veritable benchmark of loyalty—was the Waffler's undying gratitude toward the late Kerry Packer, whom, decades ago felt the sharp pain between his shoulder blades from the ever faithful Malcolm's stiletto—a thank you gesture for all you've done—from your friend that has your back, literally! A nasty traitor, many cried! And the newspapers relished the news that Packer might put a hefty price on the Waffler's head—but it never happened. Below is a video roundup of  Turnbullian traits and a few MM images used over the years. And this latest humiliation of being dumped from the, "Net Zero Emissions and Clean Economy Board" should send Big Mal into the foetal position under his bathroom sink.
Source: Max Maddison, News Corp
Malcolm Turnbull dumped from new NSW Government climate job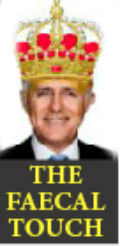 NSW Energy Minister Matt Kean has backflipped on his decision to appoint Malcolm Turnbull as his climate energy tsar, dropping the former prime minister just days after his appointment.
The appointment of Mr Turnbull as chair of the Net Zero Emissions and Clean Economy Board had enraged some Coalition MPs who pointed to his constant criticism of the federal government since he was deposed in 2018.
One Liberal MP speaking on the condition of anonymity, told The Australian: "This is just another stunning example of Matt's appalling judgment".
Several other Liberal MPs privately said the role was inappropriate considering he was simultaneously running Andrew "Twiggy" Forrest's green steel investment fund.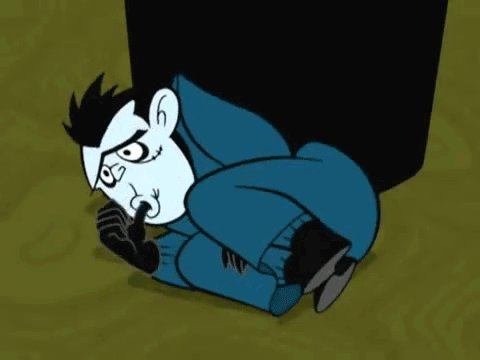 In a statement released on Monday, Mr Kean succumbed to the pressure, saying the "focus should not be on personality".
"No person's role on the Board should distract from achieving results for the NSW people or from the Government's work in delivering jobs and opportunities for the people of NSW," Mr Kean said.
"For this reason, I have decided not to proceed with his appointment as chair."
Mr Turnbull blamed the decision to dump him on "thuggery" from the "the right-wing media ecosystem".
"The right-wing media — they cracked the whip as bullies do, and got their way," Mr Turnbull told Nine Newspapers. "In actions like these, you have to ask, 'who's in charge?'".
He also denied being against jobs in the Hunter but rather supported transitioning coal miners into new industries as the sector declined.
The NSW Chief Scientist and Engineer Hugh Durrant-Whyte will head the board until a replacement is found, Mr Kean said.
Mr Kean had faced ongoing criticism from sections of his own party and the media, with several questioning whether a letter sent by Mr Turnbull objecting to the expansion of an Upper Hunter coal mine was evidence he had a conflict of interest.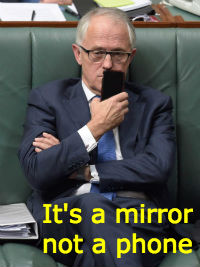 The Daily Telegraph on Tuesday reported Mr Turnbull had last month written to object to the expansion of the Mount Pleasant mine in Upper Hunter, where the Coalition is facing a by-election fight with One Nation and Labor and where support for coal is a key issue.
In the letter, which Mr Turnbull cosigned with his wife Lucy, the former Wentworth MP cited worsening air quality, saying the existence of other mines in the area had done "considerable damage" to the local environment, which included his family's nearby 2700 acre grazing property.
Coalition sources were concerned Mr Turnbull's appointment could prove detrimental to The Nationals chances of retaining the Upper Hunter seat at the upcoming by-election.
Deputy leader John Barilaro labelled the decision to drop Mr Turnbull as a "great result for common sense", saying he had personally given the benefit of the doubt to Mr Turnbull but "he pulled my pants down within 48 hours".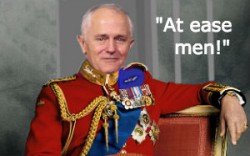 "We are not proceeding with the appointment of Malcolm Turnbull as chair. I give credit to Matt Kean. He accepts even if you want to go down this position of Net Zero board and that target you don't need an individual who clouds or makes controversial – you need someone who brings people together and not divide and unfortunately Malcolm has done the opposite," Mr Barilaro told Ray Hadley on 2GB.
NSW opposition leader Jodi McKay said the decision to appoint Mr Turnbull was a "monumental failure of judgment":
"How on earth did it even come to this? John Barilaro backed Turnbull's appointment in cabinet. This should never have been a political appointment and was always going to be divisive. A monumental failure of judgment by John Barilaro.''