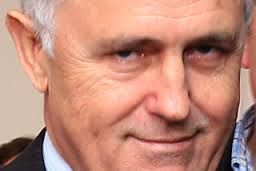 Turnbull: determined to destroy Liberals
PM Morrison is discovering Turnbull is the only friend Turnbull has.
The ultimate political underminer trophy must go to Malcolm Turnbull. From the moment Malcolm joined the Liberals he set about changing things to suit his personal agenda rather than supporting the Liberal template that had been successful. We see the result today, a party in the final throes of death with the master assassin administering from afar.
Scott Morrison has called on ­Malcolm Turnbull to stop undermining the government, with the Prime Minister's office approaching key members of the ousted leader's camp in a bid to end leaking and destabilisation.
Source: News Corp
Scott Morrison tells Malcolm Turnbull to back off
The appeal comes amid accu­sations that Mr Turnbull and his former deputy, Julie Bishop, have engaged in a campaign of subversion by casting further doubt over the eligibility of Home Affairs Minister Peter Dutton to sit in parliament, in an implicit threat to the government's majority.
The Australian has confirmed that Mr Morrison's office has contacted several key figures close to Mr Turnbull over the past 48 hours seeking a detente after weeks of damaging leaks against the new Morrison government from suspected former Turnbull government insiders.
While not issuing direct threats, Mr Morrison's office is understood to have sent the message that the leaks, including those designed to cast doubt on the Prime Minister's character, are putting future government at grave risk.
As a new civil war threatens to erupt within the Liberal Party, Mr Dutton yesterday called on Mr Turnbull to act with "dignity" following the leadership spill of ­August 24 that ended his prime ministership.
"I think John Howard has got the gold standard here, I think he conducts himself with dignity and I hope all former prime ministers can do that," he told 2GB radio.
Former deputy prime minister Barnaby Joyce accused Mr Turnbull of trying to bring down the government. "It seems like he has an active campaign to try and remove us as the government. Boy, that is bitterly disappointing", he said, agreeing it would be fair to characterise Mr Turnbull's intervention as "wrecking and sniping".
"I didn't know why the Liberal Party changed leaders, I didn't get that, but to be quite frank I'm starting to get an inkling now," the ­Nationals MP said.
Pushback against the former prime minister followed a tweet early yesterday from Mr Turnbull, who is holidaying in New York, urging that Mr Dutton be referred to the High Court over his financial interest in two Brisbane childcare centres that received $5.6 million in taxpayer-funded rebates over eight years.
"The point I have made to @ScottMorrisonMP and other colleagues is that given the uncertainty around Peter Dutton's eligibility, acknowledged by the Solicitor General, he should be referred to the High Court, as Barn­aby was, to clarify the matter," the former prime minister tweeted.
Ms Bishop fanned the flames of disunity by calling for "clarity" over Mr Dutton's eligibility to sit in parliament. The former deputy Liberal leader left open the possibility she could cross the floor on a motion to refer him to the High Court: "If there's a vote on the matter, well I'll make my mind up at that time but of course we want clarity around the standing of all the members of parliament."
She said every MP had a responsibility to ensure their ­eligi­bility "and in a number of instances … we all know politicians have taken steps to clarify that".
Mr Morrison rejected the call, declaring voters were tired of the "lawyers' picnic" surrounding eligi­bility issues.
Ms Bishop also alleged potentially ­"illegal" bullying during last month's Liberal leadership crisis, backing colleague Julia Banks who ­attacked what she said was "a culture of appalling behaviour" that had led her to announce her resignation from parliament.
Under section 44(v) of the ­Constitution, a person who has a direct or indirect pecuniary interest in an agreement with the federal public service cannot be elected to or sit in parliament.
Advice from the ­Solicitor-­General last month suggested Mr Dutton was "not incapable" of sitting in parliament, but there was some risk he could be found in breach of the Constitution.
Mr Dutton rejected the renewed push to refer him to the High Court, saying Mr Turnbull had not raised questions over his eligibility when he served in the Turnbull government, and legal advice now put his eligibility "beyond doubt".
The campaign by Mr Turnbull and his supporters has sparked fury in the government. Key members of the former prime minister's camp have been warned by Morrison lieutenants in recent days to cease their campaign.
One former Turnbull confidant said: "We are not going to refer Dutton and (Ms Bishop) is not going to vote with Labor to refer Dutton to the High Court."
The MP said the lobbying against Mr Dutton was "the end of a political cycle … there was always going to be some debris to clear away after the storm."
Ms Banks on Wednesday ramped up her attack on the treatment of women in politics when she told parliament the Liberal Party needed to fix its low level of women MPs by introducing gender quotas, a move Mr Morrison has rejected.
"Quotas would be a reset mechanism; they would create a level playing field," she said.
Ms Bishop said it was not easy for those who claimed to have been bullied to name those responsible.
"It's a very difficult situation where you are accusing others of behaviour that could be, well, in some instances illegal, to name them, and I believe that the Liberal Party is seeking to resolve these issues internally," she said.
Mr Morrison has been hit by a series of leaks in recent weeks aimed at destabilising his government.
The latest, published by the Herald Sun, revealed Mr Turnbull sidelined Mr Morrison from GST reform negotiations with Tasmania after the-then treasurer branded his Tasmanian counterpart a "f..king mendicant".
Another revealed cabinet ministers rejected a $1.6 billion plan, put forward by Mr Turnbull, to cut household power bills.