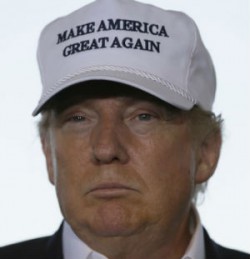 18.05.19.
While Donald Trump takes a tougher stand against China's Huawei's 5G communications push, the Communist regime has threatened to retaliate against US sanctions seen by it as an attempt to restrict international trade by the Chinese technology giant Huawei. Foreign Ministry spokesman Lu Kang said Beijing opposed countries imposing unilateral sanctions on Chinese companies and would take action. That means Australia can expect another round of Chinese bullying via trade, despite its economy entering a slump.
Donald Trump has declared a national emergency over threats to US technology as he effectively banned China's Huawei from the US, signing a sweeping executive order to ban Chinese telecommunications equipment on national security grounds. The order, which comes at a time of rising US-China tensions, will have the effect of shutting out Chinese telco giants Huawei and ZTE from involvement in the US's next generation 5G mobile technology and other technologies.
Source: News Corp
US to ban Huawei, ZTE from involvement in 5G technology
A national emergency will allow the US government to ban American companies from doing business with certain foreign suppliers, which will include Huawei.
Although the order is widely seen to be directed against China it does not mention China or individual companies by name.
White House press secretary Sarah Sanders said: "The President has made it clear that the Administration will do what it takes to…protect America from foreign adversaries who are actively and increasingly creating and exploiting vulnerabilities in information and communication technology infrastructure and services in the United States."
The order allows the commerce secretary to block transactions involving communications technology created by foreign countries which are deemed as an "unacceptable risk" of posing a threat or espionage or sabotage.
The Trump White House is using Australia as a part-model for the new policy with the president having praised Prime Minister Scott Morrison for Australia's decision under Malcolm Turnbull to ban China from its 5G network.
But Mr Trump's order is not limited to 5G technology and covers a broad range of technologies.
The Australian first revealed the drafting of the executive order last November but the president has delayed signing it, fearing it may undermine the prospects for a trade deal with China.
However with trade talks having reached a stalemate between the two countries, Mr Trump decided to sign the order this week.
US intelligence agencies have determined that China's state-owned Huawei poses a security risk to the US because of China's ability to use the company's technology to gather intelligence.
In August last year Mr Trump signed a bill preventing US Government departments from using equipment from Huawei and ZTE.
The move is certain to anger China at a time when both countries are in the midst of an escalating tariff trade war after the failure of talks last week to resolve the issue.
China denies that companies like Huawei double as intelligence providers, with Chinese Foreign Ministry spokesman Geng Shuang this week accusing the US of attempting to "deliberately smear" some Chinese companies.
"This is not honourable, nor is it just," he said.
"We urge the United States to stop using the excuse of security issues to unreasonably suppress Chinese companies, and provide a fair, just, non-discriminatory environment for Chinese companies carrying out normal investments and operations in the United States."
The Trump administration has welcomed moves by Australia and Japan to ban China from its next generation 5G technology.
But Washington and Canberra have been angered by Britain's recent decision to allow Huawei to help build parts of its 5G network.
The US and Australia are concerned that if China uses Huawei to exploit Britain's intelligence services, it may jeopardise the safe sharing of intelligence between the countries under the Five Eyes intelligence sharing arrangements.
Mr Trump's move is part of a broader toughening of policy toward China on trade, political interference and cyber intrusions.
Former Prime Minister Malcolm Turnbull last month called on the US and Australia to give more 'urgent priority' to developing their own 5G networks to safeguard national security in the face of cyber attacks from China and elsewhere.
He said it was 'absurd' that neither the US or its five-eyes allies including Australia were not more actively developing their own safe 5G alternatives to those offered by market leaders such as Huawei.
"When I was prime minister I discussed this issue with President Trump and I encouraged the president to take the lead to ensure we had at least one viable and secure 5G vendor from the US and its Five Eyes partners," Mr Turnbull said. "It is frankly absurd that in this – arguably the most important enabling technology of our time – that the US and its closest allies are not leading players."
Mr Turnbull's speech was read and shared by senior US officials within the National Security Council in Washington.