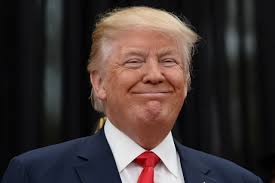 17.09.20.  "In the entire modern history of the Middle East, since Israel established its independence in 1948, only four Arab governments have recognised the Jewish state and signed peace treaties with it. Two of those — the United Arab Emirates and Bahrain — did so this week, under the diplomatic sponsorship of US President Donald Trump. It is true this is not as significant as earlier treaties with Egypt and Jordan, but it is a move of transforming, historic importance nonetheless and a tremendous win for Trump and Israeli Prime Minister Benjamin Netanyahu. It up-ends decades of stale but ubiquitous diplomatic formulations. It normalises Israel, normalises the Middle East and is the most promising regional development in decades."
Source: Greg Sheridan, News Corp
Trump's play for peace in the Middle East a triumph
In the entire modern history of the Middle East, since Israel established its independence in 1948, only four Arab governments have recognised the Jewish state and signed peace treaties with it.
Two of those — the United Arab Emirates and Bahrain — did so this week, under the diplomatic sponsorship of US President Donald Trump.
It is true this is not as significant as earlier treaties with Egypt and Jordan, but it is a move of transforming, historic importance nonetheless and a tremendous win for Trump and Israeli Prime Minister Benjamin Netanyahu.
It up-ends decades of stale but ubiquitous diplomatic formulations. It normalises Israel, normalises the Middle East and is the most promising regional development in decades.
If this had happened under anyone but Trump it would be hailed as a magnificent triumph of American statecraft and the relevant president would be on their way to a Nobel Peace Prize. Barack Obama won a Nobel prize for good intentions. Yet Obama achieved less than nothing in the Middle East, his only big agreement the disastrous deal that legitimised Iran's nuclear program in exchange for a temporary promise not to produce nuclear weapons. Trump, in contrast, got two historic, genuine peace treaties.
Trump is certainly a mixed grill, with many grave faults that this column is never shy of pointing out, but on many issues his instincts are good. His support for Israel has been perhaps the one issue where he has been not only right but also consistent. One of Trump's biggest failings is that when he gets something right he tends to get quickly bored and change his position.
An enormous amount of the political credit for this deal goes to Netanyahu. I have interviewed him many times, when he was a diplomat, an opposition politician, foreign minister and then a couple of times as Prime Minister. Over almost that entire period, but certainly for the past 15 years, Netanyahu has held the view that Israel needs to go forward and normalise relations with as many nations as possible. He refused to accept the Palestinian issue as a roadblock.
Thus he pioneered Israel's expansive and successful diplomacy in Asia. The Morrison government contributed significantly to all this through its sensible, principled, explicit recognition of West Jerusalem as Israel's capital.
The EU, typically counter-productive, prevents its members from establishing embassies in Jerusalem.
Netanyahu engaged in wide-ranging, often intense, semi-secret co-operation with several Arab states. This was partly based on the Arab states recognising, as does Israel, that the chief threat to their security is Iran.
The Sunni-Shia conflicts of the Middle East have killed vastly more people than were ever threatened in any Arab-Israeli war. The leaders of the Gulf states can see how poorly the Middle East has done economically apart from oil. They see the terror and death in Syria. They see the rise of Islamist terror. Above all they see the terrorism sponsored by Iran and its development of a crescent of influence and power extending through Syria and Lebanon and into Hamas in the Gaza Strip.
They also recognise that they share security interests with Israel. They see Israel as the only successful hi-tech economy and democratic society in their region. They see that Israel has no interest in making life difficult for them; rather the reverse. They also see that Israel, as much as the US, has been the real check on Iranian power.
Nonetheless, it took great courage for the leaders of UAE and Bahrain to embrace full diplomatic recognition, full peace treaties and full normalisation of social, economic and cultural relations with Israel.
The Muslim and Jewish hands of friendship extended in this process magnificently transcend one of the oldest and most bitter religious, cultural and political conflicts the world has known.
The Arab leaders involved have made shrewd assessments of their own national interests, but they deserve praise for the genuinely idealistic element of these accords, which certainly are not without risk for them. These developments would not have taken place without at least the tacit approval of Saudi Arabia.
This move destroys three analytical shibboleths of the Middle East. The first is that all the conflicts of the Middle East are related to the Palestinian dispute or arise from Israel's nature as a Western nation in the region. This was always junk analysis and is now comprehensively demonstrated as such.
Second, that the only path to peace was for Israel to give up land in return for peace. This is no longer true, if it ever was. It would be completely ridiculous, for example, to ask Israel to return the Golan Heights to Syria so that whatever crazy extremist faction controls southern Syria could use this territory as a point from which to launch attacks on Israel.
The third is that international isolation could convince Israel to make concessions leading to peace. It can't, it hasn't and it won't.
But analysts hate to abandon dead and dying paradigms.
The new peace deals are a condemnation of Palestinian diplomatic strategy. At least twice the Palestinians were offered an independent state in more than 90 per cent of the West Bank and all of Gaza with compensating territory from Israel proper. These offers came from Israeli prime ministers Ehud Barak and Ehud Olmert.
I have interviewed both men at length about these offers. The offers were generous and would have been hard to deliver. But they were never tested because the Palestinian leadership pursues a completely unrealistic maximalist agenda, or perhaps because the leadership fears that anyone who makes peace with Israel will be assassin­ated.
The Israeli public became deeply disillusioned with the peace process as a result.
The context of the Middle East dictates that Israel would need extensive security guarantees. Any Palestinian state you could imagine now would have to be effectively demilitarised and Israel would need to maintain some control of the new state's borders. It would be much less than Palestinians desire.
But the path to a new state is often to get there by stages. The maximalist Palestinian agenda, which has seen previous credible deals rejected, has not upheld Palestinian pride but destroyed, or gravely delayed, Palestinian aspirations.
The folks in the West who consider themselves friends of the Palestinians have not helped them by trying always to keep alive a sense of diplomatic crisis. Diplomatic urgency on this matter has achieved nothing for 50 years. A normalised Israel in a normalised region, sharing aspirations for a good life and for peace and security, is infinitely more promising.