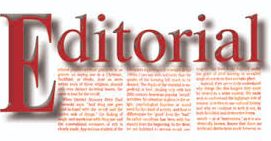 13.01.21.  The Australian Editorial: Treasurer Josh Frydenberg has made the right decision to block a Chinese government-backed bid for a construction company with sensitive building projects in Australia. Rejecting foreign investment is always a difficult decision for any country that relies heavily on global markets and has grown rich through the use of foreign capital. The decision to block China on security grounds will no doubt add to tensions with our biggest trading partner but it is not without precedent and reflects rising geopolitical challenges.
Mr Frydenberg did not make a formal declaration to stop China State Construction Engineering Corporation from buying the South African-owned Probuild. But the Chinese firm withdrew its $300m bid after getting advice from the Treasurer before Christmas that the acquisition would be refused. China on Tuesday responded angrily to the block, saying Canberra had "weaponised the concept of national security" and was being discriminatory.
There were two obvious problems with the bid. The first is China State Construction's links to China's defence industry. This was compounded by the fact that Probuild was also involved in the construction of the Victorian police headquarters and CSL's Melbourne HQ, which is producing COVID-19 vaccines. Rejection of the bid follows Mr Frydenberg's refusal in April last year of China Mengniu Dairy Co's proposed $600m acquisition of Lion Dairy & Drinks. Mr Frydenberg also officially rejected Hong Kong-based CK Group's $13bn bid for Australia's east coast gas pipeline owner, APA Group, in 2018.
Mr Frydenberg is not the first treasurer to face hard questions on foreign investment. Peter Costello blocked Shell's bid to take over Woodside Petroleum in 2001 because it would give away too much control over the timing of resource development. Wayne Swan limited Chinalco's investment in Rio Tinto to 14.99 per cent due to fears a full merger would give China too much market influence. Joe Hockey blocked US grain giant ADM from buying GrainCorp and Scott Morrison as treasurer used his powers to block Chinese government-backed and Hong Kong-based interests from bidding for NSW electricity distributor Ausgrid. It was the Turnbull government's decision to prevent China's Huawei from investing in Australia's 5G network in 2018 that helped to spark the current, escalating row with Beijing. Our decision on Huawei was closely watch by Western allies and mirrored. In a list of grievances issued by China against Australia, the Huawei decision was highlighted along with the blocking of 10 Chinese foreign investment deals across infrastructure, agriculture and animal husbandry sectors. Official complaints from the Chinese government only serve to underscore the fact that Chinese corporations often are merely an extension of the communist state.
Rejection of the Probuild acquisition coincides with the introduction of tough new foreign investment rules in Australia, China and elsewhere. From January 1, new measures took effect in Australia that the Morrison government said were the most significant reforms to the Foreign Acquisitions and Takeovers Act 1975 in nearly 50 years. The reforms were drafted to ensure that our foreign investment framework "keeps pace with emerging risks and global developments, including similar changes to foreign investment regimes in comparable countries". Under the new rules, foreign investors are required to seek approval for all investments in sensitive national security land or businesses (including starting such a business), regardless of value.
The move to tighter control over foreign investment is a global trend. In December, China's National Development and Reform Commission and Ministry of Commerce announced new rules to strengthen the national security review of foreign investment into China. Those new laws take effect on January 18, and echo the global movement towards adopting more stringent review regimes. In the US, the Committee on Foreign Investment has bolstered its review processes with clear intent to restrict Chinese companies' access to critical technologies. Given the current state of global relations, there are good reasons for governments to be hypersensitive to investments that give other nations access to key areas of infrastructure, and research and development. Any criticisms of the decision to stop China State Construction gaining access to sensitive building jobs such as the Victorian police headquarters can be seen in this context of heightened tensions and a new global reality.