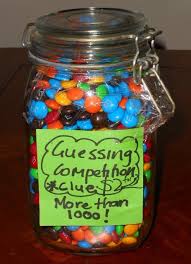 They heard a "loud noise"
A loud noise was heard at the end of cockpit recordings recovered from one of the black boxes of the Russian airliner that crashed last week, the head of the Egyptian investigative committee says. Ayman al-Mokadem, who is heading a government committee to determine the cause of the crash, said the plane's cockpit voice recorder registered a noise in the last second of recording.
The world's leading experts in air disasters, weaponry, bombs and rockets seem to have engaged a guessing competition about the "loud Noise" they heard on the A321's black box, which is really orange.
Will some clown try to tell the world that it was the captain popping a wad of bubblegum at the very moment a terrorist bomb blew the aircraft an all on it to bits?
Imagine the anguish felt by the victim's families who need answers?
Source: Reuters 8/11/15
Russian plane crash: Loud noise heard in last second of plane's voice recorder, investigators say
Key points
Loud noise registered in final second of Russian plane's voice recorder
Noise yet to be analysed
Investigators have not reached a conclusion and are considering "all scenarios"
Nearly 80,000 Russians remain stranded in Egypt after Moscow suspended flights to the country
Mr Mokadem said the nature of the noise was yet to be analysed, adding that the investigators had not reached a conclusion and were considering "all possible scenarios".
"A spectral analysis will be carried out by specialised labs in order to identify the nature of this noise," he told reporters.
Mr Mokadem said the crash occurred 23 minutes into the flight, when the auto-pilot was still engaged.
Debris was scattered over a wide area extending for 13 kilometres, he said, adding that it was "consistent with an in-flight break-up".
"Initial observation of the aircraft wreckage does not yet allow for identifying the origin of the in-flight break-up," Mr Mokadem added.
Egypt's government has repeatedly said it would be premature to blame Islamic State fighters in Sinai for the crash, despite Western suspicions that the plane was brought down by a bomb and a claim by the Islamist militants that they were responsible.
Egypt checking airport footage for 'suspicious activity'
Egypt earlier said it was checking video footage at Sharm al-Sheikh airport for any suspicious activity linked to the crash in Sinai, the clearest sign yet that they believe it could have been targeted by militants.
"We want to determine if, for instance, anyone sneaked past security officials or the metal detectors. We are also trying to determine if there was any unusual activity among policemen or airport staff," one of the officials said.
An Islamic State affiliate called Sinai Province has claimed responsibility for the crash of the Airbus A321 operated by a Russian carrier that was bringing holidaymakers home from the Sinai Peninsula resort one week ago.
All 224 people on board were killed in what the militants described as revenge for Russian air strikes against Islamist fighters in Syria, where Islamic State controls large areas in the east and north of the country.
Russia, Turkey and several European countries have suspended flights to Sharm al-Sheikh and the United States has imposed new air travel security requirements in the wake of the crash.
Egypt's foreign minister Sameh Shoukry said it would be wrong to speculate on the cause until findings were delivered, and suggested countries now flagging the likelihood that militants were behind the crash should have heeded Egypt's repeated calls for coordination to combat militants.
"The spread of terrorism, which we have for a long time called on our partners to tackle more seriously, did not get through to many of the parties which are now exposed and which are currently working for the interests of their citizens to face this danger," Mr Shoukry told a news conference.
He also expressed frustration that foreign intelligence about the cause of the crash had not been passed on to Cairo.
"The information we have heard about has not been shared with Egyptian security agencies in detail," he said. "We were expecting that the technical information would be provided to us."
Russian and British tourists remain stranded
Western intelligence sources have said British and US spies intercepted "chatter" from suspected militants suggesting that a bomb, possibly hidden in luggage in the hold, downed the plane.
US television network NBC said some communications between Islamic State leaders in Syria and the Sinai Peninsula included boasts about bringing down the jet.
"They were clearly celebrating," it quoted US officials as saying.
On Friday, Moscow suspended flights to Egypt, leaving nearly 80,000 Russians stranded, mainly in the Red Sea resorts of Hurghada and Sharm al-Sheikh, and adding to the growing chaos facing many tourists.
British attempts to fly home thousands of holidaymakers on Friday were mired in confusion when Egypt restricted the number of flights, citing capacity limits at Sharm al-Sheikh airport and British airliners' refusal to take passenger luggage in the hold.
A British official at Sharm al-Sheikh airport said nine flights were expected to repatriate 2,000 stranded British tourists on Saturday, and the government hoped to get them all home within 10 days.
British media reported on Saturday that a British passenger jet came close to being hit by a rocket as it came in to land at Sharm al-Sheikh in August, although the British government said it concluded the incident was part of routine Egyptian military exercises, not a deliberate attack.
The pilot of the Thomson flight from London to Egypt took evasive action after spotting the missile coming towards the plane as it flew to the Red Sea resort, the Daily Mail reported.
Egypt's tourism minister Hesham Zaazou said Cairo regretted the suspension of flights and was doing all it could to secure its airports and tourist sites, adding that he would fly to Sharm al-Sheikh to oversee measures to support tourists there.