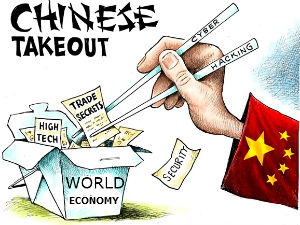 13.08.19.  
Santa Claus Morrison arrived in Tuvalu, 11,000 population, 1,500 employed, GDP $39million. You know the place that's sinking, or is it sea levels rising, with his toy sack bulging with a $500million donation mostly taken from Australian pensioners living below the poverty line.
Sporting his sanctimonious santa hat names will be called out and like fat slobs they will waddle up to santa for their gift. On the smorgasbord for lunch, however, there is an old kerosene tin full of cold Sargents meat pies and a bottle of tomato sauce already 'sucked' by Kevin Rudd and at the other end of the table is a giant salver of Peaking Ducks doing aerial acrobatic tricks—no fortune cookies though. And nothing for our suffering farmers.
Scott Morrison will announce $500 million in climate change ­funding when he meets regional leaders in Tuvalu this week, in a bid to rescue his Pacific "step-up" from mounting anger over Australia's domestic emissions policies. 
Source: Ben Packham, News Corp
Morrison to give $500m in climate change funds to Pacific
The funding will be used to protect communities and infrastructure from rising seas and wor­sening storms, help nations ­recover after natural disasters and ensure local health services are better equipped to respond to changing needs.
The package will provide $500m in funds over five years from next year and is aimed at ­encouraging Pacific nations to ­invest in renewable energy as well as ­climate and disaster resilience.
The Prime Minister, who ­arrives in Tuvalu tomorrow for the Pacific Islands Forum, is facing a growing backlash from Pacific ­nations over emissions, with Fiji Prime Minister Frank Bainimarama yesterday branding climate change an "existential threat" to island nations and urging a rapid end to Australia's reliance on coal.
His comments followed those of Tuvalu Prime Minister Enele Sopoaga on Sunday, who warned Mr Morrison's standing among Pacific leaders was on the line over the climate change issue. But Mr Morrison said Australia was working to address its own emissions and would work with Pacific nations to help them cope with the impacts of global warming.
"The Pacific is our home, which we share as a family of nations. We're here to work with our Pacific partners to confront the potential challenges they face in the years ahead," Mr Morrison said yesterday.
"Australia is doing our part to cut global emissions and our Climate Solutions Package sets out to the last tonne how we will meet our 2030 target that will see us halve emissions per person and reduce the emissions intensity of our economy by two-thirds.
"The fact Australia leads the world in per capita investment in clean energy, we have the world's most successful green bank in the Clean Energy Finance Corporation and that we're on track to have around a quarter of our electricity needs met by renewables by 2020, all underscores the work underway to reduce our global emissions."
The $500m in funding, which will be delivered as grants rather than loans, will be drawn from elsewhere in the aid program and adds to $300m earlier committed by Malcolm Turnbull to address Pacific climate change resilience.
Mr Morrison said his commitments to support the Pacific highlighted the "meaningful action" the government had taken to live up to its role as a signatory of the Boe Declaration last year that outlined the threat climate change posed to the Pacific.
The Pacific "step-up" is one of the Prime Minister's key priorities amid rising Chinese influence in the region and calls from the US for Australia to play a "great power leadership role" in its strategic backyard. Foreign Minister Marise Payne said the new package would ­ensure children were safer in their schools and that farmers and business people could have more ­assured access to markets, while households would have cheaper and more reliable renewable ­energy.