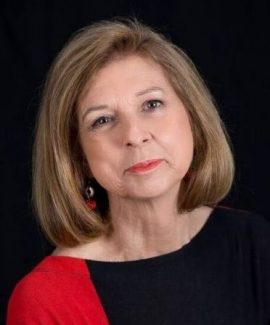 25.02.20.
The well orchestrated destruction of Bettina Arndt by the PC army, already apprised of the pending Order of Australia award, leaped like starving jackal to have the Order withdrawn—jealousy being the prime mover and the application of 'word twisting' on a par with the recent insane delivery from the High Court of Australia regarding 'Aboriginality'. Referring to the murder of Queensland mum Hannah Clarke, 31, and her three young children by her husband Rowan Baxter, Ms Arndt said Baxter might have been "driven too far". Although Baxter had to have been insane to commit such an atrocity, what does drive a person to such end? There would be tens of thousands of men that could explain that, although not excuse it!
Controversial men's rights activist Bettina Arndt has hit back at a growing campaign to strip her of her Member of the Order of Australia (AM) honour, calling any assertion that the governor-general has established a formal review of her prestigious award "fake news."
Source: Lachlan Moffet Gray, News Corp
Push to strip Bettina Arndt of AM gains pace after Hannah Clarke family murder comments
On Monday the governor-general's office confirmed it has followed standard protocol only in referring complaints made by state and federal MPs over Ms Arndt's award to the Council for the Order of Australia, a body that decides on new appointments for the prestigious national honour, for review.
"In all matters relating to the Order of Australia, the governor-general acts on advice from and recommendations made by the Council for the Order of Australia," said a spokesman on Monday.
"When the Governor-General receives correspondence – including requests to terminate or cancel an award — it is referred to the Council for the Order of Australia for advice and action."
"Following this standard process, the governor-general has referred correspondence in relation to the appointment of Ms Arndt to the council."
In a statement acquired by The Australian, Ms Arndt said this does not mean she is about to be stripped of her award.
"The press is abuzz today with fresh fake news about my AM, claiming the governor-general has established a formal process to review the award," she said.
"I've been told by the GG's office that no new process has been established."
'Swamped by support'
"And most of the media is jumping on board, running stories about this exciting new development in this attempt by our cancel culture to wipe me out."
"The funny thing is that vicious media pile-on has led to me being absolutely swamped by new supporters, often people who had never heard of me before but have now discovered my work."
Ms Arndt was appointed a Member of the Order of Australia for "significant service to the community as a social commentator, and to gender equity through advocacy for men" – a decision which resulted in community backlash, exacerbated bycomments Ms Arndt made related to the murder of Queensland mum Hannah Clarke, 31, and her three young children by her husband Rowan Baxter, 42.
On Friday Mrs Arndt tweeted her support of Queensland detective Mark Thompson, who was removed from the case after stating police were keeping an open mind as to whether Baxter was "driven too far" before burning his family to death on Wednesday.
"Congratulations to the Queensland police for keeping and open mind and awaiting proper evidence, including the possibility that Rowan Baxter might have been 'driven too far,'" Ms Arndt tweeted.
"But note the misplaced outrage. How dare police deviate from the feminist script of seeking excuses …"
Liberal Senator for Victoria Sarah Henderson took to Twitter on Sunday to condemn Ms Arndt's comments and called for her AM to be stripped.
"These comments about a man who doused his wife and children with petrol and burnt them to death are abhorrent," Senator Henderson posted on Twitter.
"I don't believe the values which underpin Bettina Arndt's views on this horrific family violence incident are consistent with her retaining her Order of Australia."
On Monday she posted a copy of a letter addressed to the Chairman of the Council of the Order of Australia, Shane Stone, which noted although senator Henderson had been supportive of Ms Arndt's work in the areas of family violence law, her recent comments rendered Ms Arndt's honour "no longer appropriate."
Victorian Liberal State MP Tim Smith was also among those calling for Arndt to be stripped of her honour, writing to the Council of the Order of Australia on Sunday asking it to recommend the cancellation of the AM "because of her comments that sought to excuse extreme violence".
"Upon further reflection I think these comments are so grotesque that this woman must not be awarded an AM, which was announced on Australia Day," tweeted the MP on Friday.
"I hate saying that, but she must not be recognised in any way as an outstanding Australian."
Federal Labor frontbencher Catherine King also believes she should lose the honour.
"The views she has expressed are inconsistent with the level of award," she told reporters on Monday.
"Everyone has been so extraordinarily shocked by the loss of the beautiful young family in Queensland as a result of murder."
Queensland coalition MP Luke Howarth also condemned Ms Arndt. "I think the comments were outrageous … Australia has been shocked by what happened to that woman and her three children," he told reporters.
Liberal backbencher Dave Sharma described her comments as "repulsive and abhorrent."
The push to strip Ms Arndt of her AM started last month when Victorian MP Jill Hennessy wrote to the Governor-general recommending that action be taken over Ms Arndt's "shaming of victims (of domestic abuse), her public sympathies with paedophiles and her views on sexual violence."
Individuals are typically stripped of Commonwealth honours if they have been convicted of a criminal offence — although it is possible for Ms Arndt to have her honour removed "if, in the opinion of the governor-general, the holder of the appointment or award has behaved or acted in a manner that has brought disrepute on the Order," according to the Order of Australia's official guidelines.