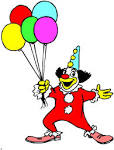 25.02.20.

UPDATE:
06:30. $7.2m paid to more than six top GetUp executives. And that's just the start of the money drain GetUp has got up to with donors money. Who will forget the methods used by GetUp to red the political landscape of Tony Abbott. Same goes for Turnbull's old seat of Wentworth when his arse-hole son recommended donating to GetUp. We saw GetUp's bullying of voters when that dragon Dr Phelps got her five minutes law-wrecking, fast track of scumbag refugees in to Australia forever! Will any clear thinking Australian vote for GetUp ever again?—a rhetorical question.
GetUp spent more than 70 per cent of the $12.4m in public donations it raised last year on staff salaries, administration costs and travel, despite telling supporters "every dollar" they gave would be used to build a fairer Australia with spending on billboards, hard-hitting TV ads and rallies.
Source: Brad Norington, News Corp
Bulk of GetUp donations spent on salaries, travel
The left-leaning activist group devoted $3.6m from its annual donations total to "campaign ­expenses" in a federal election year while outlaying $7.2m on salaries and employee benefits.
Another $1.4m was spent on back-room administration costs, $806,000 on rent, and more than $500,000 on travel to fly national director Paul Oosting and other staff around the country, according to the group's audited financial report.
GetUp appears to use a high proportion of supporters' donations to pay for running costs — especially salaries — compared with other organisations in the charities and non-profit sector.
With less than 29 per cent of public donations going directly to fund campaign activities, some GetUp volunteers who worked in key marginal seats during last year's election campaign have voiced their frustration internally, questioning the group's transparency and how money raised from special appeals was spent. Some have split from GetUp, claiming their concerns were not addressed.
Mr Oosting defended $7.2m paid to more than six top GetUp executives, including himself, and 50 other lower-level staff on the group's payroll, telling The Australian they were the "driving force" behind the group's issues-based campaigns.
"GetUp's strategists, campaigners, organisers and developers are some of our greatest assets," he said.
The GetUp chief declined to respond when asked how his organisation's donations income-to-expenditure ratio compared with others in the charities and non-profit industry. He declined to confirm salary levels for individual leaders, including himself, which are figures commonly disclosed in the filed reports of major companies and trade unions.
And he would not comment on whether there had been some concerns raised internally about spending. "False reporting from News Corporation papers is frustrating for everyone, but GetUp members are confident that every dollar we raise works to achieve progressive outcomes," he said.
GetUp regularly seeks donations, appealing online for credit card contributions of $5 to $50 or more. Its website states: "When you support GetUp, you're powering a million-strong, strategically savvy organisation that makes real change happen.
"Every dollar you donate to GetUp is used to build a more fair, flourishing and just Australia.
"Your donation will be used to fund billboards to get our messages in front of key decision-makers, hard-hitting TV ads into the lounge rooms of key electorates and rallies demonstrating people power. A contribution to GetUp is an investment in extraordinary impact."
A senior executive with experience in government, charities and non-profit groups told The Australian he accepted it cost money to run them, and salary costs could depend on what services were provided. But he expressed surprise at GetUp's $7.2m wage bill last year.
"I'd be pretty pissed off as a donor if I learned that out of every dollar raised, only 29c was going out in campaign money because of staff and admin costs," he said.
According to its 2019 financial report, GetUp's campaign highlights for the year were passage of the medivac bill, ensuring ­climate change determined the Wentworth by-election result, taking on the hard-right, and "unseating one of the most destructive politicians of a generation, Tony Abbott".
GetUp also took credit for "driving a First Nations-led election engagement effort", "protecting the ABC's independence", "ensuring higher levels of corporate scrutiny and accountability" and defeating an attack on its "fiercely independent" status. No breakdown of spending on each campaign was provided.
In 2018, not an election year, GetUp raised $9.8m from donors. It used $1.8m of these funds for "campaign expenses" — or 18c out of each dollar raised — while spending $5.7m on salaries, $1.3m on administrative costs, $763,000 on rent and $349,000 on travel.
For its "bushfire relief efforts" appeal, GetUp's website tells supporters their donations will be used to help cover the cost of ongoing GetUp campaigns that have the same purpose "if we raise more than the cost of this campaign".
Challenged on how it spent public donations meant for bushfire relief, the Australian Red Cross said last month that "all funds" contributed since July would go to its Disaster Relief and Recovery Fund, and $30m was committed to meet immediate needs for those whose homes had been destroyed.
The Red Cross's total revenue last year, according to its financial report, was $867m, including $704m from government grants and $96m from public donations. Employee costs were $442m, or 50 per cent of revenue, for staff to ­deliver blood and other humanitarian services. The Red Cross also relies on volunteers and members.
The St Vincent de Paul Society assured donors "every cent" it raised for the Vinnies Bushfire ­Appeal would be used to support people affected by the fires. The charity's Victorian chapter's total income of $90m last year came from donations, government grants and the sale of goods. Its salaries bill for the distribution of services was $36m.
Another well-known charity, the Starlight Children's Foundation, reported raising $31m from personal and corporate donations in the 2018 calendar year. Out of $11.2m in costs, staff salaries ­accounted for $3.8m.
GetUp is a not-for-profit company, not a registered charity, but its accounts are prepared in accordance with the NSW Charitable Fundraising Act and it pays no ­income tax. The group claimed, before deleting the clause from its corporate constitution in 2018, that it had a "charitable purpose" as one of its key objects.
GetUp's only members under its corporate structure are the nine people listed in annual reports who sit on its board, plus three founding members. All others that GetUp calls its "million-plus", "1.45 million" and "998,652" members in annual reports are supporters, volunteers or names on an email database with no voting or other rights.
A GetUp spokeswoman said that if all its spending was considered, then $12.4m or 89 per cent of spending was ­"related to campaigns".
*******************************************************
'Secretive' GetUp angers volunteers
GetUp faces rising dissent in its ranks from supporters who claim the left-wing campaign group's leadership is "secretive" about how it spends millions of dollars raised from public donations, and no real power is allowed to so-called "members" in running the organisation.
Longtime GetUp volunteers who have worked in senior campaign roles said the group's senior executives disliked criticism, and questions about operations were often rebuffed.
"GetUp is terribly secretive," a former volunteer said. "They seem to take the view that new people are coming in all the time, so it doesn't matter if they lose others."
The Australian has obtained internal correspondence between GetUp's economic fairness campaigns director, Ed Miller, and several disillusioned supporters who claim the group "lacks transparency" and has not addressed "specific concerns about where and how funds are spent".
Other disillusioned GetUp ­activists gave the example of $250,000 allegedly raised in donations as part of GetUp's "protect the ABC" campaign, yet they had no evidence the money was used for campaign billboards or ads.
The Australian reported on Monday that GetUp spent more than 70 per cent of the $12.4m in public donations it raised last year on staff salaries, administration costs and travel, despite telling supporters in its online appeals for funds that "every dollar" would be used to build a fairer Australia "with spending on billboards, hard-hitting TV ads and rallies".
GetUp devoted $3.6m of its annual donations total to "campaign expenses" while outlaying $7.2m on salaries, according to the group's audited 2019 financial report. Another $1.4m was spent on administration, $806,000 on rent and more than $500,000 on travel.
GetUp, however, says 89 per cent or $12.4m of total expenditure was "related" to campaigns, including the $7.2m "wages for the staff". It says its expenditure should not be compared with charities delivering social services.
Disillusioned GetUp followers complain the group gives no breakdown of spending on each campaign and rebuffs attempts to gain such information.
A longtime GetUp activist from Brisbane told Mr Miller in ­internal online communications that his concern, shared by others, related to a "lack of transparency".
"Despite what you say, an outsider cannot easily obtain the ­information," he wrote.
The complainant also claimed volunteers helping GetUp's unsuccessful campaign to oust minister Peter Dutton from his Queensland seat of Dickson at last May's election stormed off "in ­despair" on polling day because voting cards were "so off-topic and irrelevant to local voters". "All this dysfunction contributes to the sense of unease about GetUp's ­attitude to their volunteer base," the complainant said.
Mr Miller responded that he was "genuinely really sorry" the GetUp volunteer felt aggrieved, and conceded many staff and volunteers were feeling "burned out" after the election because of "strategic errors". Another volunteer from the NSW central coast joined the online conversation. "Yes, we had the same experience during election day," he said.
The Brisbane complainant later directed criticism at GetUp national director Paul Oosting, disputing his claims during a ­recent National Press Club address about the group's "responsiveness and responsibility to its members' input".
Mr Oosting has repeatedly declined to respond to questions from The Australian about whether some concerns had been raised internally about spending.
He has also declined to disclose salaries for GetUp executives, including himself, or how GetUp's donations income-to-spending ratio compares with other groups in the charity and not-for-profit sector. Mr Oosting defended the $7.2m in salaries, saying GetUp's strategists, campaigners, organisers and developers were some of its "greatest assets" and the "driving force". A GetUp spokeswoman said she was not aware of internal concerns about GetUp.
As a not-for-profit company, GetUp does not pay income tax because its financial reports show annual deficits. GetUp says it did not launch a "bushfire relief efforts" appeal, or directly raise funds for bushfire relief, instead referring members to the NSW Rural Fire Service or Red Cross.