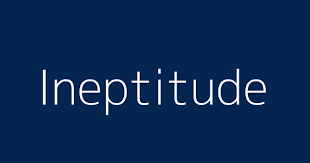 15.01.22.  
How many times has it been said on this blog when referring to government that poor judgement is the mark of poor leadership. A national cabinet was always going to be a farce because egos rule in Australian politics. To begin with, the ethos of both major parties, Liberal and Labor do not blend. Morrison's way of trying to be all things to all players was and always will be an error of judgement. Proof of that is obvious via the flagrant bloodymindedness of the Queensland, Victorian and WA premiers.
There are many things birthed in and by this pandemic, the end of which I cannot wait to witness. The list is long. It is comprehensive. It is the embodiment of a Covid-inspired hit list, the contents of which Australians should never be subject to again. There's strong competition for top spot but I'm handing it to the failed exercise that is national cabinet. Born of a genuine desire to unify our federation at a time of crisis, it's been a powerful insight into ego, political horse-trading and what happens when you elevate certain individuals above their capacity and ability.
Source: Gemma Tognini for NCA
National cabinet tops the lengthy post-Covid hit list
It fertilised a new brand of horrible, state-based tribalism, and gave rogue premiers a powerful tool to consistently undermine the Prime Minister in the name of "safety". Month after month they'd sit there, agreeing to a plan one moment (accepting millions in federal funding via JobKeeper, which kept entire state economies from falling off the cliff), all the while with their fingers shamefully crossed behind their backs.
That's what misplaced trust looks like.
National cabinet should have an end. Soon. Firstly, it's a cabinet in name only. Agreements are no sooner reached than abandoned.
Secondly, Australia needs less government. Not more.
But this week, he who would be prime minister reminded Australians that should he reach The Lodge, Anthony Albanese not only wants to keep the national cabinet, he wants it bigger, promising to give local government a seat at national cabinet. Another layer on Australia's bureaucratic cake.
Can't you just see it? Bill Heslop from Porpoise Spit, strolling into the room bellowing, "you can't stop progress!".
This policy was first mentioned last year, shared with delegates at the 27th National General Assembly of Local Government. Delegates were told a Labor government would ensure local government is invited to national cabinet to bring a focus on urban policy to a national stage. Over the past week or so, the Opposition Leader spoke repeatedly via his social media account, promising "A Labor government I lead will ensure local government is represented at national cabinet".
Great stuff. No doubt it will appeal to the legion of Australian voters who eagerly anticipate receiving and paying their council rates, and enjoy the consistent, streamlined, efficiency offered by local bureaucracy.
More government, more often! Not only more government, but one for which there is no federal constitutional provision. Each LGA sits under the jurisdiction of each state and territory government.
Maybe it was just a political motherhood statement but given federal Labor's historical penchant for expanding government, it's worth at least attempting to tease it out.
There are 537 local councils in Australia so assuming everyone gets a seat at the table (because, inclusion) there might need to be a slightly bigger room. Certainly, the catering budget will explode.
The rationale, according to Albanese, is to facilitate a united approach on certain matters, which sounds excellent but denies reality. I'd love to understand how national cabinet could or even should deliver a united approach to urban planning that is suitable to Australia's smallest municipality, Peppermint Grove (just 1.4sq km and 1524 residents) as well as the City of Sydney or the Shire of Scenic Rim.
Perhaps this idea is just about giving more people a seat at the decision-making table, to dilute responsibility. Perhaps it's about giving yet another layer of government the opportunity to be two-faced on a national scale. Perhaps it's an attempt to appeal to the cohort of Australians who during this pandemic have simply adored being over-governed. You know them. Govern me more closely. Remove from me any concept of personal responsibility and I promise I'll thank you for it.
It's one of those ideas that sounds like it may have positives, but really, should not be entertained by sensible people anywhere. What's more, in recent years too many local councils have, in my view, been influenced by those with wider political ambition and we find ourselves dealing with municipalities more interested in condemning Israel, declaring climate emergencies and diving into debates about Australia Day.
And they wonder why we ratepayers hand over our cash through gritted, frustrated teeth.
Local government serves an important purpose and when done well, communities thrive and flourish into lively, vibrant, connected places (on that point, may I tip my hat to the City of Vincent in WA).
Local government's purpose is reflected in its name.
Australia has had four prime ministers who served on local councils. John Gorton (Kerang Shire Council), Ben Chifley (Abercrombie Shire Council) Earle Page (South Grafton Council) and Arthur Fadden (Townsville City Council) but it's fair to say the shape, form and function of local government was very different back then, which, of course, reflects a different era.
One thing that speaks to all generations though is the need for efficiency and simplicity. Good, effective local government has an important place and role in Australian communities. That's where it belongs and should stay. As for national cabinet? The sooner we see the end of it, the better.
Gemma Tognini is executive director of GT Communications.