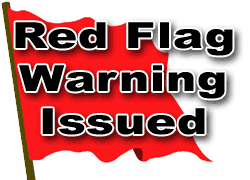 12.09.19.  
It's just too damned bad that sweet little lotus flower Gladys Liu is "deeply offended" over being caught out as a questionable person to be sitting in the Parliament of Australia. Most Australians are likely offended by her being "offended." But Liu has form and the government was warned about her by ASIO Director-General Duncan Lewis.
Liu's association with questionable Chinese figures that were classed as security risks were under ASIO investigation before she entered Parliament or became a Liberal Party candidate. Duncan Lewis advised Malcolm Turnbull that he should avoid the meet-and-greet organised by Liu, an accomplished Liberal fund raiser, at the Chinese New Year celebration held in the Melbourne seat of Chisholm in February 2018.
Turnbull ignored ASIO's advice. However, nobody is suggesting that any of Malcolm Turnbull's decisions were driven by the fact that his son Alex Turnbull (the Liberal Party saboteur) has a Chinese-born wife and daughter.
Liberal MP Gladys Liu has pledged her allegiance to Australia and confirmed she was previously a member of three Chinese Commu­nist Party-linked organisations, after being forced to publicly­ declare China as an "author­itarian state".
Source: Geoff Chambers



 and Richard Ferguson, News Corp
Gladys Liu now 'clear-eyed' on China groups' membership
The former Chinese citizen, who won the marginal Melbourne seat of Chisholm by 1090 votes, also clarified her position — in line with government policy — that China must respect international law over its territ­orial claims in the South China Sea.
After coming under pressure over a trainwreck interview where she would not describe Chinese President Xi Jinping as a dictator and avoided confirming her previous role with a CCP-linked group, Ms Liu said suggestions that she was not a proud Aust­ralian were "deeply offensive".
"Australia's longstanding position on the South China Sea is consistent and clear,'' she said on Wednesday. "We do not take sides on competing territorial claims but we call on all claimants to resolve­ disputes peacefully and in accordance with international law.
"Our relationship with China is one of mutual benefit and underpinned by our Comprehensive Strategic Partnership.
"China is not a democracy and is run under an authoritarian system­. We have always been and will continue to be clear-eyed about our political differences, but do so based on mutual respect, as two sovereign nations."
Ms Liu, who said on Tuesday that she could not recall being an honorary president of an overseas exchange organisation linked to the CCP's United Works Department, admitted she was involved with three China-linked groups.
She confirmed previous associations with the United Chinese Commerce Association of Australia, Australian Jiangmen General Commercial Association and Guangdong Overseas Exchange Association.
"My involvement (with the UCCAA) was done for no other reason than to support the promotion of trade between Australia and Hong Kong, and to encourage individuals in the Australia-Hong Kong community to undertake community work,'' she said.
"I no longer have an association with this organisation.''
Labor attacked Ms Liu in parliament yesterday despite its candidate for Chisholm in the federal election, Jennifer Yang, having similar links to CCP-linked organisations.
In December, Ms Liu and Ms Yang appeared at a seminar in Melbourne for potential Chinese members of Australian political parties, organised by groups that are part of the United Front network.
Ms Liu said Ms Yang, who did not respond to requests for comment, was also listed as an honorary president of the AJGCA and was associated with the UCCAA.
Ms Liu maintained on Wednesday that some China-associated organisations bestowed honor­ary positions on people without their knowledge, and said she would now conduct an audit of all previous roles. "I do not wish my name to be used in any of these association­s and I ask them to stop using my name. I have resigned from many organisations and I am in the process of auditing any ­organisations who may have added me as a member without my knowledge or consent."
Opposition foreign affairs spokeswoman Penny Wong's attempt­ to link Ms Liu's comments with disgraced former Labor senator Sam Dastyari was slammed by the Coalition.
Scott Morrison said Ms Liu had clarified her support for the governmen­t's stance on the South China Sea. The Prime Minister denied­ she should be held to the same standard as Mr Dastyari, as the former Labor senator had made pro-China comments after directly benefiting from "Chinese money".
"Money changed hands between­ then senator Sam Dasty­ari (and Chinese donors) … Money changed hands," Mr Morrison said. "His position was bought … to pay off his legal expenses­, and he was caught in his own web of ­corruption. He should have resigned, and he did."
Mr Dastyari — who was forced to resign­ in January last year after he allowed a company owned by Chin­ese billionaire Huang Xiangmo to pay a legal bill for his office — lashed out yesterday, declaring that the only reason Ms Liu was still in parliament was because she was a member of the government.
"The Prime Minister himself set a test when it came to me,'' he told Sky News.
"I failed that test. I rightly should have resigned from parliament and I did resign from parliament. Does anyone honestly believe that if she wasn't a member of the Liberal Party, the Prime Minister and others wouldn't be calling for her scalp right now?"
Ms Liu holds the second-most margina­l Liberal seat in the nation, ­on 0.57 per cent. Liberal MP Dave Sharma said he worried that "just because someone is of a differen­t ethnic origin, their nationalism or patriotism is going to … be called into question. I think there are some undertones of that here."