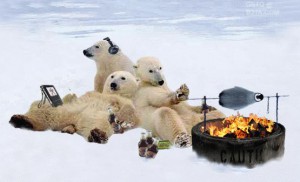 11.01.20.
Politicians, movie stars, Greens, Social Justice Warriors, and the mentally unstable like journalists and academics rally around one one single article of faith – that 97% of the world's scientists believe in global warming, climate change, climate catastrophe, honesty in the Bureau of Meterology and CSIRO, and that the Great Barrier Reef is doomed. Most of these dupes have less education than Greta Thunberg or profited less by more. And, get their opinions from the same guy who sold Jack the magic beans.
Please note that the word "politicians" above means "
professional
politicians" – men and women who have politics as a career, principally because they are unfitted for honest work.
As regards the 97% hoax… https://www.youtube.com/watch?v=ewJ6TI8ccAw&t=636s