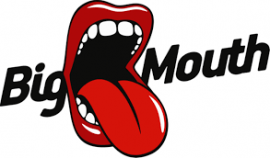 14.02.20.
What is it with some Australians that jump ship (Telstra) to take up positions with overseas companies and then bag Australia from a pulpit afar? Robyn Denholm, what, you haven't heard of her, has entered the dump on Australia contest;  Denholm said In a rare public appearance,
Ms Denholm told the 2020 Australia-Canada Economic Leadership Forum that she wanted more policy certainty on energy from Canberra, combined with a lofty goal to cut emissions.
Given her record it's not likely that PM Morrison will listen to one word Denholm has to say. Perhaps overstating her importance and, or her
curriculum vitae
one must wonder what Elon Musk has employed? One must also wonder if her job application included what was published in the
Australian Financial Review
on March 5 2019 after Ms Denholm fled Telstra under a cloud?Source: Myriam Robin, AFR.
Back in Australia, Telstra – four months on from Denholm's resignation and most of the way through to her stated May 6 departure – is yet to announce her replacement. Hopefully whoever comes in has a firm grasp of reporting arithmetic. At its half-year results briefing last month, Telstra and its analysts spent much time talking about its return on invested capital, as you'd expect for a company whose business is turning infrastructure investments into monetisable telco services. But everyone was working from the wrong set of figures, Denholm included. In her first and last briefing as CFO (she only assumed the role last October), she committed the unenviable sin of reading out inaccurate numbers in her opening statement. Telstra had to formally reduce its underlying return on invested capital by 1.7 per cent last week. Oops.
*******************************************************
Source: David Swan, News Corp
Tesla boss calls for a carbon 'moonshot'
The chair of US technology giant Tesla, Australian businesswoman Robyn Denholm, has called for a more ambitious target to tackle Australia's carbon emissions, saying the nation needs a "moonshot" to help energise the technology and energy sectors.
In a rare public appearance, Ms Denholm told the 2020 Australia-Canada Economic Leadership Forum that she wanted more policy certainty on energy from Canberra, combined with a lofty goal to cut emissions.
"Setting an ambitious target around emissions reduction will be a catalysing force for us as a ­nation to do something about it, and to do something that's tangibly measurable," she said.
"It's our version of a moonshot. And we do need a moonshot in the climate change debate."
Describing herself as a technology optimist, Ms Denholm said bringing together technologists across Australia through a lofty emissions goal would tackle emissions reduction far faster than it would have otherwise done.
"Because of our geography and topography (Australia and Canada) are in a better position than most other countries to deploy renewable technologies and take a leading position in using them," she added.
Ms Denholm, who left Telstra to take over from Elon Musk as Tesla chair last year, said Tesla was founded with an ambition to move the world towards sustainable energy, and that it was quickly growing in both scale and global impact.
She said what Tesla had accomplished in a short time gave her the confidence that a net-zero emissions target could be reached globally.
"In Australia, we've tripled the number of electric vehicles across the board in the local marketplace," she said.
"We've now got over 800,000 vehicles on the road as of Q4 2019, and that's grown pretty significantly with the introduction of the Model 3.
"All the other automakers around the world have got electric vehicle programs now, and ­renewables are becoming much more economical."
However, it wasn't all optimism for Ms Denholm, who criticised the misinformation around electric vehicle adoption at the 2019 federal election.
She said despite that, she predicted electric vehicle adoption to rise rapidly in Australia. Prime Minister Scott Morrison notably said during the campaign that an electric vehicle "won't tow your trailer", and that then-opposition leader Bill Shorten wanted to "end your weekend" by aiming for 50 per cent of new cars to be electric by 2030.
"In that debate during the election period there was a lot of misinformation, and a lack of understanding on the capabilities of electric vehicles today," Ms Denholm said.
"A Tesla can do 500km easily on a single charge. The price point is also coming down, and that's because of the advancements in technology and the mass market production of the Model 3.
"People will do the right thing, especially if it is economically ­advantageous to them in the long run," she said.