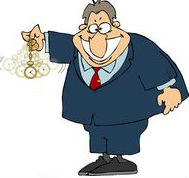 Strife in the 'People's Republic of Victoriastan'
Notice the trend of Labor governments. Where there is a Labor government there is always a swarm of hucksters outsmarting the contract box-tickers. First South Australia with renewables and Mr Musk—how are the batteries doing? And now the moron Andrews who must believe that 2+2=22, like one windmill powers 100,000 factories. Apart from that fantasy reported by MM here, the hucksters seem to hypnotise Labor zombies into massive penalty clauses that go a long way to bankrupting the state. Here's the latest for Dan the man!
Victorian taxpayers would be ­liable for tens of millions of dollars in compensation if a new state government tried to cancel Labor's major renewable energy push ­announced this week.
Source: News Corp
Taxpayer sting in Victorian energy deal
A "termination for convenience" clause has been written into contracts for three new wind farms and three new solar farms selected under a reverse auction scheme as part of the Andrews government's ambitious state ­renewable energy target.
A state election is due in Nov­ember but the Andrews government said successful bidders had been given a legal assurance they would not be left out of pocket.
The compensation agreement is similar to a deal given to Transurban to protect it from political wrangling over the $6.7 billion West Gate Tunnel project.
The renewable energy compensation package was disclosed in a question-and-answer briefing on the tender. "If a change of ­government occurs in the ­November 2018 election, and the incumbent government wishes to cancel the contract between the state and the successful proponents, then a 'termination for convenience' compensation regime has been mutually agreed in the VRET support agreement," the briefing said.
Details of the compensation scheme have not been disclosed.
Victoria has legislated a target for renewable energy generation to be 25 per cent of electricity generation by 2020 and 40 per cent by 2025. A reverse auction was held to secure 650MW in new renewable generation but successful bidders were announced for more than 900MW. Combined, the three new wind farms and three new solar farms have a total installed capacity of 928MW from 158 wind turbines and approximately 670,000 solar panels.
The Andrews government said the projects would generate nearly three million megawatt hours of renewable energy a year, enough to power 656,273 homes. The government also claims the project will reduce electricity prices.
The tender has raised concerns about the impact the projects could have on the national electricity market if excess renewable energy supplies forced early retirement of coal-fired generators. High levels of dispatchable energy are required to cover times wind and solar projects are not available due to weather.
Federal opposition energy spokesman Mark Butler said the Australian Energy Market Operator was continuing to work on a reliability obligation despite the failure of the federal government's national energy guarantee. "I am very confident, I think industry is very confident, that the energy market operator … (is) continuing to work to make sure there is enough firming technology … to continue to allow the building of new renewable energy projects through the system."