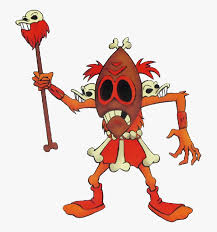 14.09.21.  
The Australian Institute of Health and Welfare has released a report that should have State and Territory Chief Medical Officers queuing up to hand in their resignations. Their thespian-like performances of rapid hand gesticulations,  jerking heads and agonising grimaces are 'Pythonesque'. Supposed doctors that bring shame upon a noble profession. Unelected attention seekers that should never have been allowed out of their offices into public view to cause such  mistrust of medical opinion. One such dope will be made governor of Queensland. What next? Empress, or Queen of folly? Will the other one be anointed Baroness of NSW? Anyway, the following might bring a touch of sanity to the rubbish being sprouted about Covid deaths.
A landmark report has uncovered fresh details about Covid deaths while also lifting the lid on the pandemic's hidden toll on Australians' health.
Nine out of 10 Australians who died from Covid-19 last year had associated causes that contributed to their deaths, ­including existing chronic health conditions.
Source: The Australian Institute of Health and Welfare. As published in Herald Sun September 10 2021.
Of the 866 people who died from Covid-19 in 2020, 258 had dementia, 209 had chronic heart diseases, 112 had diabetes, 96 had hypertension and 92 had chronic lower respiratory diseases. [767]  [99 died from Covid] The data is revealed in a ­report by the Australian Institute of Health and Welfare, which also sheds light on the hidden toll of the pandemic in its first year.
That includes the huge ­demand for mental health services in Victoria and a worrying drop in mammograms completed.
The report, to be released on Friday, shows Australia's overall death rate in 2020 was lower than expected compared with the previous five years, as lockdowns and other measures slashed the number of cases of other communicable diseases including influenza.
While about 28,500 cases of Covid-19 were recorded on our shores last year, the institute's modelling showed that if ­Australia had experienced the same virus spread as similar nations such as Canada, Sweden and Britain, cases would have been between 680,000 and two million.
This would have resulted in between 12,900 and 39,836 ­additional Covid-19 deaths.
Of the 866 deaths registered last year, 89 per cent were in Victoria and the median age of Covid-19 victims was 87.
According to the institute, 55 per cent of those who died had other conditions listed in the "causal ­sequence" of their deaths, while 73 per cent had chronic underlying conditions. Among those who had a condition cited in the causal ­sequence of their death, 266 people had pneumonia, while 68 suffered respiratory failure and 60 had other infections.
The report – based on data before this year's Delta outbreaks – said an estimated 12.5 per cent of Australians who contracted Covid-19 were ­admitted to hospital, with the fatality rate below 1 per cent for all age groups up to 60.
The Year of Covid
The Australian Institute of Health and Welfare has investigated the direct and indirect health effects of Covid-19 in 2020. This is what they found:
THE DIRECT TOLL
— 866 deaths were registered in Australia, including 89 per cent in Victoria, 75 per cent in aged care homes and 34 per cent aged over 90
— These deaths resulted in 8400 years of healthy life lost, which the institute said was "modest" compared to other leading diseases
— Of those who died from Covid-19, 88 per cent had associated causes listed on their death certificate, including 266 who had pneumonia, 258 who had dementia and 209 who had chronic heart diseases
— About 28,500 Covid-19 cases were recorded, and about 12.5 per cent of those who contracted the virus were taken to hospital
— There would have been up to 2 million cases and 40,000 deaths if Australia experienced the same virus spread as comparable countries last year
THE INDIRECT TOLL
— Australia's total mortality rate was lower than expected, partly because of a substantial reduction in influenza and pneumonia cases
— Psychological distress rose sharply, particularly among adults aged 18 to 45, but the number of deaths by suicide remained at pre-pandemic levels
— There were 145,000 fewer mammograms completed in the first six months of the year, compared to the same period in 2018
Last year's Covid-19 deaths added up to a "modest" burden of disease with 8400 years of healthy life lost – compared with about 80,500 years of healthy life lost in 2018 from lower respiratory infections like influenza and pneumonia.
On the broader impact of the pandemic on the health of Australians, the institute found there were 145,000 fewer mammograms in the first six months of 2020 compared with the same period in 2018, ­although there were 12,000 more between July and September.
Victorians had a higher rate of using Medicare-subsidised mental health services than the combined total of all other states except NSW.
In the early months of the pandemic, Australians also ate extra snack food, and drastically increased their screen time.
They also drank and smoked more than usual.