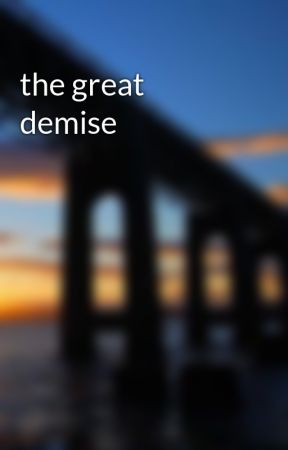 A sorry demise of a once fine country
by Jack Cade
Now in my twilight years I look at Australia today and wonder where that wonderful country that I grew up in and put my life on the line for has gone?
Today I see a place where greed and corruption take precedence, even among those politicians who betray us at every opportunity. I see a place where deadly violence is an everyday occurrence; a place where we have witnessed multiple cases of thuggery among our police forces in every state. I see a place where children are brainwashed in their schools with filth and depravity, where our armed forces are corrupted with a PC form of social engineering lunacy and our older citizens are disrespected and regarded as nothing more than a millstone around the neck of the welfare system.
I recall when Whitlam was making his run for government. At the time I was a SNCO serving with the RAAF and based at Butterworth in Malaysia. Whitlam turned up with his gang and was allowed to invade our mess to tell how he and his Labor government planned to save the world and make Australia the greatest place upon it.
The Whitlam Labor government hadn't even warmed their office chairs before they betrayed Australia and signed the UN's Lima Agreement that saw the end of our once thriving manufacturing industries. From one end of the country to the other manufacturing disappeared into the hands of China, Japan, Korea, Taiwan et al.
That was the beginning of the downhill run for this nation and ever since Labor, with the likes of Rudd, Gillard, Shorten, Plibersek and Albanese, have ground Australia into dust and they will continue to do so with the substantial assistance of those sad, apathetic, non-thinking and easily conned voters of which we seem to have an abundance.
Turnbull arrived on the scene to opine that Australia was the most successful Multicultural nation on the planet.  What he didn't tell us was that multiculturalism is a buzzword for tribal and that is what we have become; a nation of tribes where white Australians are fast becoming outcasts in their own land.
Following WWII we were without doubt the most successful multi-ethnic country in the world at that time. We had migrants from war-ravaged Europe flooding in as fast as the ships could get them here. The difference between then and now is that those migrants were grateful and were only too happy to join in, to assimilate, to work hard, to become accepted and an asset to their new home. They maintained their individual cultures but didn't try to ram them down our throats and we joined in celebrating their cultures and they ours.
Today we are being overrun with uneducated, unacceptable Middle Eastern and African so-called refugees, with sixth century mentalities, who have no intention of assimilating and make it quite clear that they want to turn this country into the cesspits that they made of their own. Work is a dirty word and we have a whole lot of them who haven't had a job since arriving here up to 20 years ago. Some refugees haven't worked for generations.
It was these latest arrivals that introduced us to the threats of terrorism. We have witnessed terrorist acts on our streets and within our communities against out law officers and innocent people. We have seen the uncovering of terrorist cells and the arrest of those who were planning to do us harm on a frightening scale and yet we see the Labor and their Green mates planning to bring even more of those threats to peace and security into our country. Yet another gross betrayal to the citizens of this country.
The more recent arrivals have learned to play our generous welfare system. Breed like rabbits and use that as a right to suck our welfare system for all it is worth—and then some. They play our legal system like a fine tuned violin while loudly proclaiming that endless welfare is their rightful entitlement.
Is it any wonder that we have 739,000 children living in poverty, and about 118,000 homeless living on the streets of our cities and our elder population living like paupers while inordinate sums of foreign aid goes to third world dictatorships to be pocketed by mostly murderous black tyrants. Let us not forget the huge sums of taxpayer contributions that disappear into the pockets of our own grossly over paid politicians who have done nothing that would entitle them to such overly generous recompense. In fact politicians cost us about $2 million each per year including the many perks.
Sadly, people such as Shorten, Di Natale and their obnoxious gangs of Marxists, with their intention of pushing us further in the direction of totalitarian government, will comply with the criminal dictates of the UN to destroy our sovereignty and drive this country further into the depths of ruin.
Equally as sad is the fact that the Liberal/National government is no better and are, in their own way, heading down the same track by bowing to the dictates of the UN and its sovereignty—destroying globalisation policies.