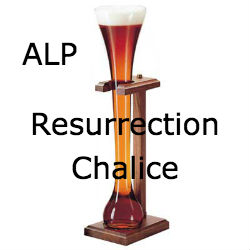 18.05.19.
A last minute tilt at the political windmill by Dennis Shanahan in
The Australian
said, "
Bill Shorten is headed for an election win on a late lift in support and a surge in emotion over the death of Bob Hawke, and he's showing it, giving up campaigning and celebrating the life of Labor's longest-serving prime minister."
Ah yes, the fickleness of the Aussie voter confirms we are indeed a bloody weird mob—we vote by emotion? Today's Newspoll suggests that is so as Labor swallows a new performance enhancer drug, the Hawke-adrene capsule and produces a 12th hour sprint to the Lodge. The only good thing about the Hawke-adrene drug is that it wears off within 12 to 24 hours.
Bob was a national larrikin and what if his demise is a Labor ploy—a huge ruse? It might later be called, "Labor's Easter—version 0.2."Bob's final wish, according to Bill Shorten, was to see Labor returned to office. To celebrate a 12th hour lift in the polls, Bob the 'beer skol champion' downed a brimming yard-glass of Toohey's full strength New in a record breaking 6.5 seconds. A doctor was called and pronounced Bob as suffering an alcohol induced coma that would clear in 36 to 48 hours. That spells a resurrection on Sunday when vote counting establishes a Labor win. But alas, as Shorten, sporting his new uplift bra, surrounded by union thugs, is about to give his victory speech—a mantra repeated every morning and every night before bed since he was five-years-old, and in walks Bob, large as life and assumes his historic right to party leadership. Poor Bill!
Source: News Corp
Beers all round as surge of emotion tips scales to Bill Shorten
The two-party-preferred vote suggests Labor will return to office after six years of chaotic government, an even harder six years of graft out of government and the production of the biggest policy agenda from an opposition since John Hewson in 1993.
Getting his agenda of high-­taxing, big-spending, wealth redistribution through parliament appears to be the Opposition Leader's biggest challenge. A hung parliament or a slim Labor victory is still possible and Labor's thin ­argument of a mandate to introduce massive changes in the face of opposition in the House and Senate looks even thinner.
Shorten goes into the election with Labor ahead on the two-party-preferred vote in Newspoll, 51.5 per cent to 48.5 per cent, and at his highest preferred prime minister rating, although still trailing Scott Morrison.
Rather than spend his last day of the campaign blitzing marginal seats in three states, as the Prime Minister did, Shorten pulled off the campaign trail and decided to have a few emotional beers as the nation absorbed Hawke's death.
But the Newspoll numbers — apart from the 2PP headline — contain warnings against early celebration and raise the prospect of a hung parliament. Although both leaders have received a personal lift from the campaign trail, the primary votes of the Coalition and ALP are at lower levels than the last time both squeaked into government.
The Coalition's 38 per cent is not only below the crucial game-breaking level of 40 per cent but less than when John Howard fought the GST election in 1998, lost 20 seats and got just over 39 per cent on polling day. This is the lowest Coalition primary vote going into an election since 1987.
For Shorten, Labor's 37 per cent is sobering — it's below what Julia Gillard got in 2010 when Labor lost its majority and needed to negotiate with independents to form a minority government.
Labor is set to win today but a poor primary vote for both sides leaves open the nightmare of a minority government, a hostile Senate and the biggest agenda of change in decades.