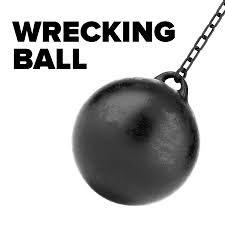 Sharma: Turnbull's pick gets preselection
Prime Minister Scott Morrison has been overruled after the NSW Liberals defied his push for a female candidate to run in Wentworth and instead backed former ambassador Dave Sharma.
Maybe this slap in Scott Morrison's face by Turnbull will wake him up to the fact that likening himself to such a party wrecker is the kiss of death. Morrison, perhaps the greatest of all party 'factionalists' swallowed the guff that the Wentworth candidate must be a woman, will be mightily miffed. The Coalition must be put on the back burner until it returns to the conservative party it once was and given the absolute mess it is in, that could be many years away!
Source: Fairfax
Morrison overruled as Sharma wins Wentworth preselection
Mr Sharma, Australia's youngest diplomat, will contest the blue ribbon seat for the Liberals in next month's byelection after winning a tough preselection battle that stretched late into Thursday night.
Just after 1am on Friday, Sharma emerged as the winner. He easily beat Mr Morrison's pick, Katherine O'Regan, who was knocked out in an early round of voting.
The final candidates were Mr Sharma, the party's former deputy state director Richard Shields and former Wentworth MP Peter King.
Ms O'Regan started the day as the clear frontrunner after Mr Morrison had stressed that a female should be pre-selected. But 11th hour interventions by former prime ministers ended her chances.
Former prime minister John Howard spoke to Mr Sharma on Thursday and told him not to pull out of the preselection, despite pressure from factional heavyweights who wanted a clear run for Ms O'Regan.
Shortly after, Malcolm and Lucy Turnbull called Mr Sharma from New York, where they have been holidaying since Mr Turnbull was deposed as prime minister, and told him to run and offered their support.
Prominent businessman David Gonski also supported Mr Sharma, and wrote a personal reference for him. The former foreign minister Alexander Downer also backed Mr Sharma.
Former Business Council of Australia executive, Andrew Bragg, pulled out of the race earlier in the week, saying the candidate should be female.
Polling was said to show that Liberal support had dropped to 39 per cent in Wentworth. It indicated a female candidate would have a better chance of winning the seat.
Mr Turnbull and Minister for Trade, Tourism and Investment Simon Birmingham were among the first to tweet their congratulations. Mr Birmingham pointed out that the Labor government appointed Mr Sharma as Australia's youngest ambassador.
Former liberal minister and former ambassador to the UK, Alexander Downer, said Mr Sharma was the son of an Indian migrant.
High profile doctor and former Australian Medical Association president, Kerryn Phelps, is weighing up whether to run as an independent and is understood to be more inclined to run if the Liberal candidate is male.
Labor's candidate, Tim Murray, has already been campaigning.
Other candidates in the Liberal preselection battle included president of the NSW Liberals' Women's Council Mary-Lou Jarvis, cardiologist Michael Feneley and Carrington Brigham.