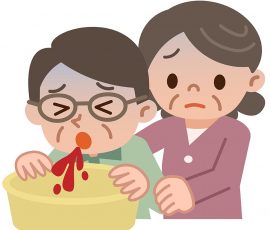 16.10.20.  
Thanks for the heads-up by MM commenter BBob. This nasty happening flew under the radar of most educated parties. The absolute vileness of this article is emblematic of the calibre of amoeba sloshing about in the dank dungeons within the ABC all of which, and sundry it seems, are infected. When and what will it take for the government to act on a tax-fed institution that promulgates such psychotic hatred for its $1bn?
An ABC journalist, in an email inadvertently copied across the newsroom, has suggested the coronavirus should be awarded a Nobel prize "if it killed (George) Pell". Lincoln Rothall, a cameraman with the public broadcaster, made the statement in response to an internal news alert noting Pope Francis had met Cardinal Pell. "I would have voted Covid for the Noble (sic) Prize if it killed Pell," Rothall wrote at 10.13pm on Monday.
Source: Lilly Vitorovich, News Corp
ABC outrage: 'give Covid a Nobel prize if it kills Pell'
That was in response to an email from the ABC's London-based supervising producer, which read: "The Pope has met with Cardinal George Pell at the Vatican this morning."
An ABC spokeswoman said the email was "unacceptable and a breach of the ABC's code of conduct". "The employee has apologised. The issue has been dealt with under the appropriate procedures," she said.
Cardinal Pell, who returned to Australia in mid-2017 to face child sex abuse charges in Victoria, met the Pope this week in Rome. He was convicted and jailed for 13 months but cleared by the High Court in April.
Cardinal Pell's visit to Rome came as allegations surfaced that his Vatican rival, Cardinal Angelo Becciu, transferred $1.1m to Australia.
Italian newspapers have tied this payment to the failed case against Cardinal Pell.
The ABC has published multiple investigations about Cardinal Pell, while the broadcaster's high-profile investigative reporter Louise Milligan has separately authored a book.