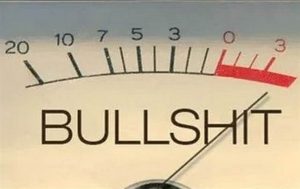 10.01.20. Begin with this news clip 28/12/2019 to hear PM Morrison's pledge to volunteer firefighters and then read the reality that smacks of his drought relief promises that turned to a nightmare for nay applicant. Below are a number of articles on this subject. A lot to wade through with disappointments aplenty! The latest news for NSWRFS volunteers to apply for support payments was in a brief in December 2019. If anyone has later info please supply!


NSWRFS OPERATIONAL BRIEF
Financial support Program December 2019
This Brief outlines a payment program announced by the Commonwealth Government for volunteer firefighters who have lost income this fire season.
The NSW RFS welcomes an announcement by the Commonwealth Government of a Volunteer Firefighters' Financial Support Program that will make available payments for eligible volunteer firefighters who are self-employed or employed by small and medium business, and have lost income.
The Commissioner requested this support following reports about the extended period of emergency bush fire operations, and its potential financial impact on NSW RFS firefighters. Similar arrangements were in place during the protracted 1994 and 2002 bush fire seasons.
The program ensures a safety net for our members to mitigate against financial hardship as a result of their service through volunteering this fire season.
To be eligible for the program you are required to have volunteered for more than 10 days as part of an operational response to bush fires since 1 July 2019. This can include reasonable travel and recovery time (for example strike team deployments), but does not include training or participation in non-emergency operations (e.g. hazard reduction burns).
Payments of up to $300 per day, with a total cap of $6,000, are available in the 2019-20 financial year. These payments are tax-free and are not means tested.
The program is retrospective for the fire season to cover members across the state who have responded to the northern NSW fires that have burned for many months, but also to provide surety for members who continue volunteering for the remainder of the 2019/20 fire season.
The NSW Government is administering the Commonwealth Government's Volunteer Firefighters' Financial Support Program through Service NSW.
Claims for payment will require disclosure of personal information and will be treated confidentially by Service NSW. The NSW RFS will be required to validate membership and deployment details.
Further information regarding eligibility and requirements will be made available through Service NSW.
*******************************************
Transcript [the transcript is long with heaps of waffle, therefore excerpts of interest have been chosen. Ed Chaucer.] 29 Dec 2019
New South Wales Rural Fire Service Headquarters, NSW
The Prime Minister:
I've got to say, particularly when I've been out outside the cities and seen the impact, particularly in rural communities, on farmers who are dealing with drought during the day and dealing with fires at night and through the afternoon. This is obviously having a very big impact. So we have carefully worked through how best to deal with the issue of income loss that has been suffered as a result of people stepping up to defend their communities and work shoulder to shoulder with those who are seeking to put an end to these fires as quickly as they possibly can.
We have drawn on previous experience that have been put in place by the Commonwealth on early one-off occasions. And we have developed, I would argue, a more targeted and even more extensive response. What the Commonwealth will be doing together with the states who will administer the payments, is to be providing payments for income lost by firefighters, rural fire service volunteers here in New South Wales, that will be paid with a maximum of up to $6,000 per individual. It will be paid at a maximum rate of $300 per day, depending on what the income loss is for those individuals. It will be a non-taxable payment. So obviously, the the the gross level, if you are looking at your earnings, is much higher than $300. It's about $420 or thereabouts of what they would otherwise have been earning on a gross basis during that time. It is retrospective for this financial year. So for all of those who are already called out, particularly up in those mid coast and north coast fires that we saw earlier in the season, they will be also able to make a claim through the New South Wales state government to access that payment.
What this basically equates to is around 20 days of emergency services paid leave for self-employed people and for people working for small and medium size employers. That represents about 60 per cent nationally of people who work in this country and have employers and this will be supported through those direct payments on application. I should stress this isn't about paying volunteers for turning out the fires. That's not what this is about. The volunteer arrangements that exist, not just here in New South Wales but all across the country, are incredibly important. What this is doing is recognising that in extreme cases like we've seen here in New South Wales and on advice from the Commissioner, it is necessary to ensure that we can provide this safety net for income loss to ensure that he is in a position to continue to call out this volunteer force and for them to be able to be there on an ongoing basis without suffering ongoing financial loss. This is about helping fight the fires. We will still always have volunteers who will go out and selflessly volunteer, and that is crucial to our firefighting effort, whether it be here in New South Wales or in any other state or territory where these calls are being made. This is about addressing the issue of income lost to enable those, and I would say particularly in rural and regional areas, to farmers, to tradies, to contractors and to others who have been called out day after day after day because the fire has been literally lapping at their back door on many occasions and they've gone out to serve their community.
Excerpt:
They don't want to be paid. That's the message I'm getting loud and clear. But to ensure that there is no hardship or adversity as a result of that volunteering commitment, today's announcement will certainly provide that surety and that confidence and that safety net for volunteers, particularly those that are self-employed or in small or medium business.
Excerpt:
JOURNALIST: With New South Wales, how many applications are you expecting? How much have you budgeted?
PRIME MINISTER: Well, we've ended into this on the expectation that other states will also enter into arrangements. And it's very difficult to cost these matters because, A, you won't know how many will apply. And at this stage, I mean, the Commissioner has rightly been focused on on each and every day in the activities rather than running spreadsheets about how many people have been out there for more than 10 days. But we've entered in this with an expectation it could cost up to $50 million  in this year. It could end up costing less than that. It could end up costing more than that. But we've entered into it with that type of an understanding and I had those discussions with the Treasurer and Finance Minister and the Deputy Prime Minister and the Government is very committed to following this through. It's uncapped. So there's no budget ceiling on this. It's uncapped, [it kicks in after 10 days of volunteer service.] I should also stress that if people still have outstanding recreational leave, that will not be taken into account in terms of the assessment. They should have their recreational. If they have emergency services leave, well, obviously, that is leave that they can they can access and as a result wouldn't be suffering any income loss where people are taking leave without pay. And this is particularly more prominent in rural and regional areas and particularly, I've got to say, the self-employed. And I've spoken to quite a few who weren't asking, but they just relayed what they've been getting about, particularly in those rural communities. And I've got to say, particularly a lot of those working on farm properties that have just selflessly been keep going. And I hope this will give them some some encouragement today and allow them to go back up and do what they've been doing now for so long.
JOURNALIST: When people apply, how long will it take for the cash to come through?
PRIME MINISTER: Well, we'll be making a $10 million payment immediately…next month, I should say, next month, which is not too far away from here, to the New South Wales government and the state government will then be the processing those payments. But the Premier might want to add.
THE HON. GLADYS BEREJIKLIAN MP, PREMIER OF NSW: We hope to have this up and running in a matter of weeks and days. So now that the Federal Government and the Prime Minister has made this announcement we'll ensure that from our end administrative is processed as soon as possible, and of course, we'll also rely on the verification advice from the RFS in relation to who is eligible.
JOURNALIST: Some volunteers have now been volunteering for 100 days. I know it's not a per day payment, but it's a fifth of what some of them have already been working for. If the fire season continues into, say, February or March, will we get perhaps extending this, freezing the cap…?
THE HON. GLADYS BEREJIKLIAN MP, PREMIER OF NSW: It's important to remember, and the RFS Commissioner is i the best position to answer this, but we ensure that people are on shifts, that they're rotated, that there's, you know, an organisation of tens of thousands of volunteers. They're backing each other up. What we particularly worry about is people who are local command chiefs or district commanders who understand their properties, understand their community and really haven't taken a backward step because they've wanted to be there to make sure that that local expertise is there. So I want to give everybody an assurance that the depth for the volunteers, that the size of the organisation means that there are constant shifts, people are rotated, they're given that opportunity to rest. We encourage that. But of course, this is especially for those people in the local communities who don't want to give up their post because, you know, it's a very personal thing when you're there saving your neighbor's property or people you know in your community. And we want to make sure nobody is suffering unnecessary hardship because they're there to save their property and saving the lives of their community.
JOURNALIST: Prime Minister, I think the question there was if we see firefighters continuing on with these fire grounds and we're seeing some of them clear over 100, 150 days out there, could we see a further payment above this?
***************************************
January 8 2020 – 4:45PM
ACT rural firefighters to be compensated
Source:  Dan Jervis-Bardy, The Canberra Times
Prime Minister Scott Morrison agreed on Wednesday to give ACT Rural Fire Service and SES volunteers access to the same assistance scheme made available to NSW rural firefighters.
Tax-free payments of up to $300 per day – to a maximum of $6000 – will be made available to volunteers who are self-employed or work for small to medium private businesses, and have lost income while battling blazes raging across the eastern seaboard.
The payment is only applicable to those who have volunteered for more than 10 days this financial year.
Chief Minister Andrew Barr and Emergency Services Minister Mick Gentleman wrote to Mr Morrison in the midst of Saturday's devastating bushfire conditions to request the assistance.
"This compensation will ensure that those who are self-employed or are employed by a small to medium sized employer aren't left out of pocket," Mr Gentleman said in statement on Wednesday afternoon.
"Our volunteer firefighters sign up because they want to protect their communities and help their neighbours. They show a remarkable level of bravery and professionalism and I thank them for their selfless work.
"Longer and more severe fire seasons due to climate change are creating an even greater need for our volunteer firefighters."
In their letter to Mr Morrison, Mr Barr and Mr Gentleman said more than 1500 emergency services volunteers had been deployed to fires in NSW and Queensland since September.
"Without this comradery and support between jurisdictions, the devastating impacts of bushfire would certainly have been greater," the letter said.
The South Australian and Queensland governments have also struck a deal with the federal government to have their volunteer firefighters compensated for lost income.
The Canberra Liberals, who had urged the ACT government to lobby Mr Morrison to be added to the payment scheme, welcomed Wednesday's news.
"Hundreds of ACT RFS volunteers have given up paid work opportunities and precious family time this holiday season to volunteer to help fight the bushfires in NSW and Victoria," opposition emergency services spokeswoman, Giulia Jones, said.
"Our volunteer firefighters are the backbone of bush-firefighting efforts and it is only right that government fully supports them.
"This is just one of the ways we can show our thanks for the incredible work that these volunteers do."
********************************************
Firefighter compensation government sham
Jan 08 2020 Updated 21 hours ago
Source: Wendy Creighton, Fassifern Guardian QLD
Only a very few volunteer firefighters or SES members are likely to be eligible for the compensation package promised by the Prime Minister Scott Morrison and the Premier Annastacia Palaszczuk.
The promise was that if the volunteer spent 10 days or more on the fire line or in direct support of those on the fire line, then they could be eligible for up to $300 per day, capped at $6,000.
The details of the compensation package were revealed yesterday and on investigation the Fassifern Guardian has found that the reality falls far short of the expectations raised by the promises.
• The expectation was that the volunteer could claim for the first 10 days on the fire line and any days thereafter.
WRONG.
The first 10 days makes the volunteer eligible, but those first 10 days cannot be claimed, only day 11 onwards can be claimed.
• The expectation was that the volunteer could claim $300 per day.
WRONG.
The volunteer can only claim their normal working day wage, after tax.
• The expectation was that the volunteer could claim for the day they spent on the fire line.
WRONG.
If the volunteer's normal working day was 8.00am to 5.00pm and they spent from 6.00pm to 10.00am fighting fires or directly supporting those fighting fires and then turned up for work, then they can only claim the two hours out of their normal working day – 8.00am to 10.00am.
If the volunteer did a deal with their boss and worked out of hours to make up for the time they were away from work, then they cannot claim compensation.
If the volunteer was retired and does not have a 'working day' then they too are not eligible to claim compensation.
In announcement on the Liberal party website it was posted: "The Prime Minister says this will include farmers, small business owners, tradies and contract workers in rural and regional areas who have been hit especially hard by this fire season."
But if the volunteer is a primary producer and cannot prove that they lost income by being away from their property to fight the fires, then they too are not eligible to claim compensation. The Fassifern is experiencing the worst drought on record, many are not planting crops due to lack of water; many have had to sell the majority or all of their herd due to lack of feed and water and many simply do not have an income – and so they too will not be eligible to claim compensation.
• The expectation was that the compensation would be a fair and equitable process and that all volunteers could claim for the 10 days or more they spent on the fire line.
WRONG.
If the volunteer was a part time or casual worker and fought the fires on days they would not normally be working, then they cannot claim for those days.
If the volunteer undertook a full working day and then spent much of the night on the fire line before turning up to work the next day, they cannot claim for any of those hours on the fireline.
If the volunteer did not fight on the fire line and undertook, for example, the role of getting out of bed as soon as one or more of the trucks returned to the fire shed to undertake maintenance – check the engines, clean the filters, top up the fuel tanks and the water tanks so the firies could take a break before returning to the fire line and the support worker did this before turning up to their normal place of work – they are not eligible to claim compensation.
**********************************
'Bloody biased': Farmers fume over firie compensation
OPINION: Fassifern Guardian, QLD
The Fassifern Guardian contends that there is a huge difference between the expectations raised by the promises made by the Prime Minister and the Premier and the reality.
The promises were made long before the details of the eligibility criteria were revealed and won front page headlines.
Perhaps those who designed the eligibility criteria should have first spent a 12 to 18 hour day on the fire line – as many of our firefighters did on the 74 days of fire in the Fassifern – then perhaps they would not equate a normal working day with the horror, the sweat, the heat, the physical and mental hardship and the danger of fighting or mopping up after a wildfire.
The promise
Eligibility criteria: 10 days or more volunteering as a Rural Fire Brigade member fighting fire Compensation: $300 per day up to a maximum of $6,000
The reality in Queensland.
Eligibility criteria:
• Volunteer becomes eligible to claim for days on the fire line after fighting fires for 10 days – cannot claim for first 10 days, can only claim for days after the first 10
• Can only claim for those hours fighting the fires within normal working hours e.g. if a firefighter fought fire for 18 hours on one day and only 4 of the 18 hours were within the volunteer's normal working day, then can only claim for those 4 hours
• If a firefighter made up the hours away from work by working at night or on the weekend, or received payment from their employer, then cannot claim those hours
• Must prove loss of income
Compensation:
• Volunteer can only claim a daily rate commensurate with their normal daily wage, after tax, up to a maximum of $300
• If a volunteer works part time and they fought a fire on days that they do not normally work, then they cannot claim for those days
• If a volunteer is retired, then they cannot claim any days
• If a volunteer is a primary producer then they must be able to prove that if they had stayed home on the days they fought the fire, they would have made money
*************************
'Bloody biased': Farmers fume over firie compensation
Jan 09 2020Updated 20 hours ago
Source: Wendy Creighton, Fassifern Guardian
Many farmers and graziers will not be eligible to claim the Government's Volunteer Firefighters Compensation Package as they cannot prove loss of income.
"While I was out there fighting fires, I wasn't looking after my cattle. I lost four of my breeders. What do I do? I can't use a dead carcass on a form to show loss," says Burnett's Creek grazier, Glenn Fearby.
Yesterday, the Fassifern Guardian reported that the eligibility criteria attached to the compensation package on offer to volunteer rural firefighters would be impossible to meet for many who spent the more than required 10 days on the fire line.
"The real problem is that even in a good season, and we're in the worst season this area has ever experienced, we don't have a regular workday income," Glenn says. "We don't get paid daily, we don't get paid weekly – often our income comes in once a month or even every second or third month, depending on the season."
Glenn is a member of the Croftby Carney's Creek Primary Producer's Brigade. In the 74 days of fire in the Fassifern, during October through to December last year, he estimates he spent 30 to 40 days on the fire line.
In those days, he was fighting fires or mopping up after fires or helping hand-build fire breaks through mountainous terrain or monitoring the firebreaks for spot overs.
Some days he would only spend two to three hours patrolling the fire break, other days it would be a 12 to 18 hour stint on the fire line before coming home to attend to all the work waiting for him on his property.
"Work on a property means you can't come home from a fire and switch off. If you're lucky you might grab a couple hours of sleep here and there, but the property doesn't run itself," he explains.
When Glenn first heard that volunteer rural firefighters might get some compensation for fighting fires, he remembers thinking it was a bit silly.
"My family has always fought fires here – my dad, my grandad – we did it because it threatened our property or it threatened other properties in the district. We helped others when they needed it and they helped us when we needed it – it's the nature of volunteer rural firefighters," he says.
"If we don't stop it in this area, then it would just keep burning through neighbouring districts."
But this fire season, it was different.
"In the end, the fire that started above Burnett's Creek on October 17 took a long time to stop. In some places, we were able to redirect it away from private property where it would have burnt out the last of the little feed there was left for cattle. We'd hold it on a firebreak for a while but then it would break out again."
That fire eventually became known as the Mt Barney National Park bushfire and burned through more than 25,000 hectares of public and private land in Queensland and New South Wales before it was considered 'no longer of concern' in late December.
Glenn's initial reluctance in claiming funds from the compensation package was replaced by the thought that the $6,000 could be used to buy feed for his remaining herd.
However, once he learned of the details of the eligibility criteria, he says he knew it would be a "waste of time".
"It's bloody biased as far as I'm concerned.
"I don't know of any rural firefighter who's a primary producer who could meet that criteria."
Glenn says he understands that with any "government hand out" there needs to be some guidelines to stop people trying to rip off the system.
"But they could have kept this one simple … Did you fight on the fire line? Can you prove you fought on the fire line? Will your brigade first officer back up your claim?… this one could have been as simple as that."
************************************************
Waffle, waffle NO details
December 29 2019
New Payments to Support NSW Volunteer Firefighters
Source: Media Release, Liberal.org.au
Volunteer firefighters will receive financial support from the Morrison Government for loss of income, where they have been called out for extended periods of service.
Rural Fire Service Volunteers in NSW who are self-employed or work for small and medium businesses, and who have been called out for more than 10 days this fire season, will be able to apply for the payments.
The payments will provide for lost income of up to $300 per day up to a total of up to $6,000 per person.
These payments are tax free and will not be means-tested, but are targeted to those most likely to suffer lost income by volunteering for extended periods of time.
For most, this will represent the equivalent of at least 20 days' emergency leave for employees of small and medium sized businesses and volunteers who are self employed.
The Prime Minister says this will include farmers, small business owners, tradies and contract workers in rural and regional areas who have been hit especially hard by this fire season.
"Earlier this week I announced the Federal Government would be providing paid leave for up to four weeks for Commonwealth public servants fighting these devastating fires.
"This announcement provides employees of small and medium sized businesses and self employed volunteers with the same level of support.
"We expect larger companies to provide their employees with 20 days of emergency services leave."
The Australian Government will cover the costs of the grant payments. The NSW Government will administer the payments.
Other State and Territory governments are invited to enter into a similar scheme based on their assessment of need and the demands on their volunteer effort from their own fire seasons. Other requests for assistance will be assessed on their merits.
"I know that our volunteer firefighters in NSW are doing it tough, especially in rural and regional areas. The season started early and has a long way to go.
"The early and prolonged nature of this fire season has made a call beyond what is typically made on our volunteer fire fighters.
"While I know RFS volunteers don't seek payment for their service, I don't want to see volunteers or their families unable to pay bills, or struggle financially as a result of the selfless contribution they are making.
"This is not about paying volunteers. It is about sustaining our volunteer efforts by protecting them from financial loss. It's targeted and is the result of a direct request and consultation with the NSW RFS and NSW Government, following the Commonwealth's announcement of increased emergency services leave for Commonwealth public servants earlier this week.
"As I have said on many occasions – we take our advice on what is needed and what the priorities are from the organisations running the operational response. That's what we are doing here.
"The fire chiefs and state and territory governments know they have our full support.
"We've already got our Defence Forces providing helicopter search and rescue, ground transport, accommodation, meals and re-fuelling. We've boosted our support for water bombing planes and helicopters by $11 million.
"Disaster recovery payments of $23 million have also flowed to affected families and businesses with more to come."
These arrangements have been put in place for this financial year only. Any longer term arrangements will be considered by leaders at the COAG meeting in March, after there has been proper opportunity to assess the most recent fire season.
NSW Premier Gladys Berejiklian said the NSW Government has a strong record of standing side by side with RFS volunteers, many of whom have been on the front line fighting fires for weeks, and in some cases, months.
"We stand shoulder to shoulder with the brave volunteers who are putting their lives at risk to protect the community," Ms Berejiklian said.
"The NSW Government already provides unlimited paid leave to all state public service employees who volunteer with the RFS or the other emergency services.
"On top of that, NSW public service employees are able to take rest leave to allow time for their recovery before returning to work.
"NSW has committed more than $166 million in additional natural disaster funding this bushfire season over and above our record firefighting budget.
"We are now pleased to provide administrative support to the Commonwealth to compensate our brave volunteers for loss of income."
Minister for Natural Disasters and Emergency Services, David Littleproud, said volunteer firefighters personify the Australian Spirit.
"This is a helping hand from the Federal Government for those giving to their community through an extreme fire season."
"These payments will help support volunteer fire fighters financially for all the support they've provided their communities."
Payments are expected to be available before the end of January 2020.