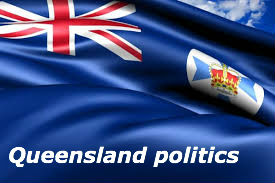 03.05.21.  
Former Queensland premier Campbell Newman has made a stunning comeback to the Liberal National Party with his election on Friday to the powerful organisational post of trustee. The man who won one of the biggest election victories in political history in 2012 and then lost government and his own seat barely three years later has been given the job of protecting and building the party's $40m in cash and assets.
Mr Newman declined to comment when contacted by The Australian.
Source: Jamie Walker , News Corp
Campbell Newman's comeback to the LNP
But LNP acting president Cynthia Hardy said: "Campbell is a successful investment and property manager, and he will bring significant skill and experience to the LNP's investment portfolio.
"As Lord Mayor, he established the City of Brisbane Investment Corporation, which has now grown to be worth more than $300 million. As Premier he started the long and difficult job of reversing Labor's economic vandalism in Queensland.
"He will give great impetus to our fundraising and asset-building. Labor will complain and criticise, as they always do, but the LNP will be much better off for his contribution."
Mr Newman was installed as one of the party's three trustees at a state executive meeting in Brisbane attended by Defence Minister Peter Dutton, Agriculture Minister David Littleproud and former deputy state opposition leader Tim Mander.
It comes ahead of a crucial meeting of the LNP State Council on Saturday which will decide the makeup of the party's Senate ticket for the upcoming federal election, and choose between rising stars James McGrath and Amanda Stoker for the top spot.