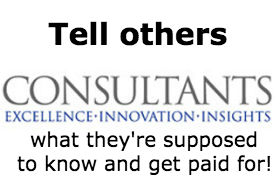 08.11.19.
Imagine the Ajax Widget Company hiring a general manager. A beautiful corner office on the 152nd floor overlooking Sydney harbour and New Zealand on a fine day. A brass plaque on the door, a secretary, a tea lady all comes with huge salary of more than $350,000 plus extras. The GM with feet on desk answers the phone—a complaint about garbage in the loading dock. GM calls secretary, "which consultancy mob do we use for garbage?"
Queensland Treasurer Jackie Trad's public service razor gang — charged with slashing government spending on consultants — will itself employ more consultants after blowing its initial budget and missing its first deadline.
Ms Trad has defended her ­decision to engage consultancy PwC to advise the Palaszczuk government on how to cut $200m from the state's bureaucracy this financial year, focusing on an estimated $1.5bn spent on consultants and contractors.
Source: 
Sarah Elks, News Corp
Jackie Trad's razor gang blows own budget on hired help
The Australian can reveal that PwC's initial eight-week contract has blown out to at least 18 weeks, with PwC's Nicole Scurrah — the chief of staff to former Labor premier Anna Bligh — paid to be embedded in state government headquarters three days a week.
The government has invited other consultancy firms to tender for more work from the Service Priority Review Office, established by Ms Trad in the June 11 budget. On Wednesday, she ­denied it was counter-intuitive to employ consultants to advise on how the government should cut spending on consultants.
"We are using external expertise and we make no apology for that," she said, adding that savings needed to be found to keep investing in schools, hospitals, nurses, firefighters and doctors.
"These are the things government is motivated by, and that means we'll have to find savings across the government in order to continue to fund the things that are important to the lives of Queenslanders."
Deputy Opposition Leader Tim Mander attacked the government for putting "Dracula in charge of the blood bank".
"Labor's fiscal incompetence has become a feeding frenzy for money-hungry consultants to ironically advise Annastacia Palas­zczuk on how to save money on consultants," he said.
"Blind Freddy could see the clear conflicts of interests by Labor employing a consultant to review the consultancy budget."
Government contract documents — published on Queensland Treasury's Right to Information log — reveal PwC was to scope a "whole of government review to identify and ­realise savings and efficiencies" in relation to federal taxes.
The firm was also to provide a "senior resource … currently ­Nicole Scurrah" for the Service Priority Review Office from July 1 for three days a week. The contract estimated the job would have been finished in eight weeks but could be extended if the parties agreed in writing.
"The customer (the state ­government) will provide office space and any necessary IT equipment at 1 William Street (the ­government executive building) to ­enable Ms Nicole Scurrah to work in the Service Priority ­Office," the government documents read. Ms Trad's office refused to disclose the overall cost of the razor gang, PwC's original contract or the extension.
"PwC continues to assist Queensland Treasury with finalising the work program of the ­Service Priority Review Office," a spokesman said.
"The contract in place with PwC has been extended while the work program is being finalised and Nicole Scurrah continues to be a part of the PwC team working with the SPR Office.
"As part of the government's arrangements with preferred suppliers, other accounting firms have been invited to tender for other work to be undertaken by the SPR Office. Standard ­arrangements are in place for managing conflicts of interest."
The office has been charged with finding $200m in savings in the 2019-20 financial year, increasing to $500m a year from 2020-21 onwards.
The budget papers confirm the office will review public sector agencies' operations, programs and administration and how to "optimise" public resources.
In 2019-20, public service employee expenses are expected to be $25bn — $1.3bn, or 5.4 per cent, higher than the figure in 2018-19.
Queensland spends more on public sector employees per capita than any other state government, with the share of government expenditure devoted to employee expenses forecast to rise to 42.2 per cent of the budget next financial year. By mid-next year, the government is forecast to employ 233,637 full-time employees.