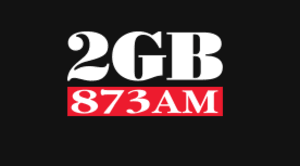 02.12.19.
Macquarie Media's national sales director Mark Noakes is no longer that. Macquarie Media did well to rid the company of a person harbouring such bad feelings about its top performer, Alan Jones. One must wonder if Noaks with such an obvious uncontrolled disdain for Jones would be contaminating existing and potential advertisers. Only a bloody dope would pull such a stunt, or a person consumed with hatred. Either way, his quest to be a heroic saviour while Jones is on vacation by improving sales figures is rightfully rewarded with the sack!
Last Tuesday Macquarie Media's long-serving national sales director Mark Noakes put out an ­unprecedented note to 2GB sales staff. The subject was star broadcaster Alan Jones. The message in Noakes's note — exclusively obtained by Diary — was remarkable, given it concerned the holidays of the nation's highest-paid broadcaster.
Source: Nick Tabakoff, News Corp
Boss gets chop after Jones email
In essence, it could be summarised as: "Let's use Alan Jones's summer holidays to make some money!"
Noakes's leaked email referenced 2GB's recent advertiser boycott.
"From this Thursday Steve Price will be hosting Breakfast (along with John Stanley over Christmas) for the remainder of the year and over January. Can we reapproach clients who have opted to not advertise in breakfast as a matter of urgency. Many thanks. PS: We are thinking about a 'back to breakfast' pack."
A back to breakfast pack! But exactly 24 hours after that note was sent out, Noakes was made ­redundant by Macquarie, which told staff he had left "with our best wishes and thanks".
The moral of the story?
If you're going to knock your network's biggest-name broadcaster, maybe don't do it in writing.