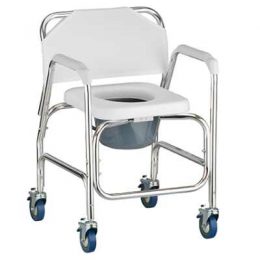 Oh no! Morrison continues to deceive?
Scomo? Nope! ScoMoCommode seats better!
Chris Kenny blows the ref's whistle on PM Morrison for his statements yesterday (listen to interview on front page) which seem to be be at odds with each other. This is either a deliberate move to avoid the obvious or he does not understand the matter of NEG. Either, however, is not good for the new boy who wants our confidence—not good enough Scotty—not even close!
You don't want to mess with electricity; get your wires crossed and all sorts of unfortunate things can happen. You would have thought that after the shock of the latest leadership upheaval the Coalition would have known that much.
Source: News Corp
PM must dump NEG this week, then level with us on emissions
Yet there is a major contradiction in what Scott Morrison and Energy Minister Angus Taylor are trying to do on energy. It is a paradox — an internal inconsistency — and it will be obvious to voters. They will see mixed messages, there will be confusion about what the government is doing and the Coalition will miss the opportunity to create a sharp contrast on what could be the most important issue at the next election.
It all comes down to emissions reductions and how much it costs. Note what the Prime Minister said today on radio station 2GB about Labor's plan to increase the renewable energy target from 23 per cent and the emissions ­reduction target from 26 per cent. "What I won't do is I won't have a 50 per cent renewable energy target, which is what Bill Shorten wants. What I won't do is have a 45 per cent Paris emissions reductions target. You want to know what'll affect electricity prices? Go with those. I won't do that, there's no way on earth I'll do that. And that's what Bill Shorten wants to do with your electricity prices."
Who could argue with that? Higher renewable and emissions-reductions targets will put extra pressure on prices. All our experience tells us costs will increase dramatically. So the Prime Minister is spot-on with his message.
But now note what Morrison said, in the very same Alan Jones interview, about calls for the government to abandon its commitment to the Paris climate targets. "Well I'm not convinced changing it makes any difference one way or the other, Alan, that's the bottom line. We met the first round of targets in a canter, and this next one is out to 2030. Now, that discussion isn't going to change anybody's electricity prices, and that's what I'm focused on."
This is the same issue, same tension between emissions reductions and prices, and a different answer. Yes, we have met our targets so far — but haven't we all noticed what that has done to electricity prices and reliability? That is the point.
Morrison can't argue that Labor's increased targets will lead to more price hikes while he tells us there is no link between the current targets and costs. The statements can't both be correct. This needs sorting before it causes all manner of strife. We all know only too well — and Malcolm Turnbull reminded us often — that reducing emissions comes at a cost. And the political risks are high too; Turnbull short-circuited his leadership of the Liberal Party twice in nine years by trying to do bipartisan emissions deals with Labor.
Yet the proposed legislation for his national energy guarantee — "A bill for an act to amend legislation relating to emissions of greenhouse gases, and for other purposes" — remains Coalition policy until Morrison makes the decision to drop it. He must do that this week.
If Morrison and his Energy Minister formally scrap that bill it will be an important break with the past. Yet, more importantly, they must clear up where they stand on emissions-reduction targets. If they cannot bring themselves to withdraw from Paris they must make it crystal clear that they will happily miss those targets rather than do anything to put additional pressure on power prices.
In energy policy something has to give between emissions reductions and prices — and the answer is a no-brainer.
Informed voters already know that global emissions are still rising substantially, so whatever we do will have no discernible impact on the environment. It is time someone levelled with them.
If the Coalition tries to be all things to all people it will end up standing for nothing.