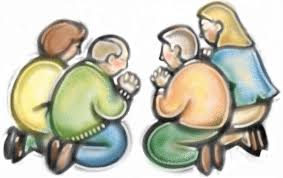 11.11.19.
Simon Benson is again sifting Newspoll figures and they don't augur well for Mr Morrison who must be wondering if his God has forsaken him—foreclosed on that 'miracle' win?
Albanese has levelled the game indicating an increase in popularity. That surely indicates that Morrison is seriously on the nose? ScoMo's dealings with the bush have resonated with voters at large who have paid greater interest in a farmer's dreadful plight, and they have probably noticed a very sharp increase in food prices—broccoli @ $9, a bank loan required for a lamb chop perhaps?
The Coalition and Labor are on an equal electoral footing for the first time since the May election, with a turnaround in Anthony ­Albanese's personal standing and a slide in popular support for the government. An exclusive Newspoll conducted for The Australian has the major parties tied with a 50-50 share of the two-party-preferred vote as Scott Morrison grapples with the drought and a flattening economy.
Source: Simon Benson, News Corp
Newspoll: ALP draws level as drought hits hard
The poll follows the release of the Coalition's $1bn-plus drought relief package last Thursday amid criticism the government was not doing enough, coupled with Labor attacks on economic management.
Despite the public release of Labor's damning internal review into its election loss, Labor's primary vote rose two points to 35 per cent.
The Labor leader's satisfaction ratings also rose to a post-election high of 42 per cent.
Newspoll shows the Coalition's primary vote slumping two points to 40 per cent — its lowest point since before the election — but Mr Morrison saw a narrow improvement in his personal numbers.
Pauline Hanson's One Nation continued to gain traction, lifting its primary vote to 7 per cent after posting an election result of 3.1 per cent.
The shift in underlying support between the parties produced a two-point turnaround in the two-party-preferred vote that until now had been locked in at 51-49 in favour of the Coalition since mid-August.
Ahead of the Newspoll, the sixth since the May 18 election, Mr Albanese on Sunday declared he would be leading Labor to the next election, repeating his claim that it was not about being popular now but in "two years' time".
"Well, I will lead Labor to the next election. I have outlined a clear strategy, four stages. But also, the clear principles that we will take forward," Mr Albanese said.
"By having a clear platform and policy agenda which isn't cluttered at the next election, we can bring together the forces that will see Labor as, what I believe we should be, the natural party of government for this country."
On Thursday, Labor released its campaign review, which delivered a blistering assessment of the party's campaign machine strategies, as well as conceding the unpopularity of Bill Shorten had contributed to the election defeat.
However, the review and a speech the following day by Mr ­Albanese in response to the report had no impact on Labor's primary vote, which lifted from a low 33 per cent in the last poll.
Mr Albanese's personal numbers rose significantly in the wake of the report with a 12-point turnaround in his net satisfaction ratings.
Those satisfied with his performance rose five points to 42 per cent, while the number of people who marked him down fell seven points to 37, giving the Opposition Leader a net positive rating for only the second time since the first post-election poll at the end of July.
Mr Morrison's satisfaction rating dipped a point to 46 per cent, but with a two-point fall in those dissatisfied, to 43 per cent, the Prime Minister also remained in positive territory with a net satisfaction rating of plus three.
In the head-to-head contest ­between the two leaders, Mr Morrison remained ahead of Mr Albanese as the preferred prime minister, but dropped a point to 46 per cent compared to the opposition leader's numbers, which remained unchanged at 32 per cent.
The Greens fell a point to 12 per cent but remain ahead of the 10.4 per cent recorded at the election, while support for other minor parties remained unchanged at 6 per cent, which is six points down on the election result when other minor parties included Clive Palmer's United Australia Party.
The poll of 1682 voters across all states, which included city and country areas, was conducted ­between Thursday and Sunday.