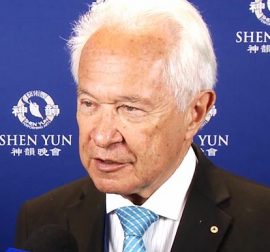 29.03.20.
China Has Stripped Us Bare
As our economy teeters, the communists are poised to strike. Instead make them pay!
By David Flint
No one should have been surprised by the Wuhan virus, according to the respected research group, EcoHealth Alliance.
As argued here (21/3), the blame for playing down earlier pandemics lies with the U.S. mainstream media, who cynically tailor their reporting for blatant political purposes. EcoHealth attributes increases in the number of pandemics, taking over 300,000 lives since 2001, to massive increases in urbanisation, international travel and chicken and pig consumption as well as those sickening 'wet markets.'
The incidence of pandemics, they ominously warn, will only increase exponentially. Just on increased urbanisation, Australia's politicians are committed to bringing in 100,000 immigrants every quarter, provided none is a persecuted white South African farmer.
More