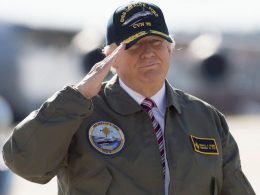 02.06.20.
Trump calls US governors 'weak', encourages them to use aggressive tactics against those protesting police brutality on is seventh day of riots. Mr Trump certainly has a problem as riots spark up across the US. The madness to cause mayhem has become more contagious that the coronavirus. But this riot epidemic sees property torched, rampant looting and wilful vandalism at a grand level. If not quelled and quickly, it could be a very steamy summer indeed. How the riot has played out so far.
▪ The United States was gripped by a weekend of protests over the death of George Floyd, an unarmed black man who died on Monday in police custody in Minneapolis, Minnesota, and police brutality nationwide.
▪ Protesters are demanding all four officers involved be charged in Floyd's death. So far, only one – white officer Derek Chauvin, who knelt on Floyd's neck for nearly nine minutes as the black man pleaded, "I can't breathe" – has been arrested. He was charged on Friday with third-degree murder and manslaughter.
More