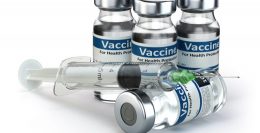 00.10.20.  
British doctors, frontline medical staff and high-risk patients may get the first emergency shots of the Oxford AstraZeneca COVID-­19 vaccine before Christmas. But Australia's supply of the vaccine, which is undergoing stage three trials, is likely to be available only once it has received full regulatory approval. Experts expect that distribution of the vaccine to the wider community will begin in 2021. Picture: AFP Australia has contracted for supplies of the Oxford vaccine. Europe has committed to 400 million doses, while the US will receive 300 million.
Source: Jacquelin Magnay, News Corp
Oxford AstraZeneca vaccine out by Christmas
Scott Morrison said this month Australia would receive the first 3.8 million doses of the vaccine in January and February and a further 30 million doses down the track. The government has also contracted to buy 51 million doses of the University of Queensland vaccine, still in development. Both vaccines will be manufactured under contract by CSL in Australia.
The professor leading the Oxford trial, Adrian Hill, said emergency approval in the UK would clear the two-jab vaccination to be given to medics and those at high risk, while stage-three trials are nearing completion. He said this could happen by Christmas.
He believes the official sign off for distribution to the wider community would start at the beginning of next year. "The initial licence would be for emergency use, not full approval," Professor Hill said on Monday.