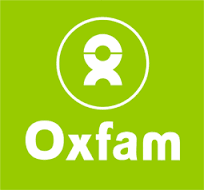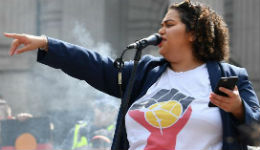 Oxfam supports Onus-Williams wish to f**k Australia?
Australians have a perfect right to know how deeply snouts are embedded in the taxpayers' golden trough of plenty.
Ms Onus-Williams, for example, is an executive on the state government-funded Koorie Youth Council, which had its hand in taxpayers' pockets for $875,000 in the 2016-17 budget and which has supped generously from another $17.9 million indigenous grant. Furthermore, this vulgar (judging from her language) woman was appointed in 2016 to the Victorian Aboriginal Treaty Working Group and serves as a client services officer at the Aboriginal Legal Service, that also enjoys an annual federally-funded (taxpayer) budget of near $11 million.
Onus-Williams through her Aboriginality has income from substantial private sector earnings because this potty-mouth has other "Indigenous roles" and from last July has been employed as the "Straight Talk Senior Program Officer" for charity organisation, Oxfam Australia.
The question is, does her role call for her to do the Oliver Twist, "more please sir" for Oxfam in Canberra?
Oxfam has put themselves on record as being an Australia Day hater. Last week Oxfam chief executive Helen Szoke wrote: "There is a growing public debate about 26 January as the date to celebrate Australia Day and increasing momentum to move to a more inclusive date of national celebration. Oxfam believes that the Federal Government should choose another date for our national day that includes all Australians."
Why would anybody support a charity like Oxfam who wants to dive so deeply into Australian politics by following the path of the Greens? Oxfam has become overtly political! They have targeted children and school teachers with climate change propaganda with instruction toward parents to lobby politicians. See here, and here. Are they getting any grants from Canberra?
In any case consider giving your money to a more charitable charity not a left wing political group. And let them know why. Here.