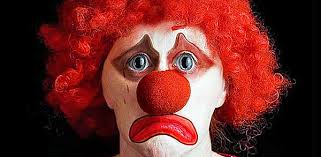 13.10.19.
It really is quite laughable that anybody, let alone the Prime Minister of Australia, would be crazy enough to take economic advice from the old Labor hack Wayne Swan, the one time "World's Best Treasurer", according to some 'non event' magazine, who successfully sent the country broke.
Obviously addicted to political pain, like Shorten, for example, the corps of poor old Swanny was never interred but embalmed into the sarcophagus of ALP president. Visitors to the ALP's dank catacombs can see Swanny propped up next to the row of many other past clowns.
Scott Morrison has stared down growing calls to expand his proposed "big stick" energy powers to other sectors, after former Labor treasurer Wayne Swan suggested they be applied to the banking "cartel". Declaring he was not in the habit of taking economic advice from Mr Swan, now the ALP president, the Prime Minister said the laws to break up energy companies were what the government believed was necessary to restore some balance in the energy market.
Source: Rosie Lewis, News Corp
PM stares down calls to expand 'big stick' powers
"I apply the 'George Costanza principle' to the economic advice of Wayne Swan. If Wayne Swan's saying you should do it, there's a pretty good argument you should do the opposite," Mr Morrison said.
"You only have to look at the budgets when he was running them and compare them to our budgets today and it's taken us six years to get the budget back into surplus.
"As I'm sure Wayne's advice is well-intentioned, I'm not inclined to follow his economic advice."
The George Costanza principle is a reference to the Seinfeld character by the same name, who in one episode goes against his instincts and does the opposite to great effect.
The big stick legislation gives the Treasurer powers to break up energy companies as a last resort following a recommendation by the competition watchdog, in a bid to drive down energy costs.
Labor is still considering the updated bill, after the legislation failed to pass the previous parliament, while key Senate crossbench party Centre Alliance wants the divestiture powers to be non-discriminatory and apply to other sectors like the supermarkets and banks.
Centre Alliance senator Rex Patrick, who with colleague Stirling Griff holds two Senate votes, will circulate an amendment to the bill early next week.
"Unlike the government's proposition, it would be non-discriminatory as to sectors. It would be a residual power available for use against any large entity that abuses market power or engages in egregious conduct," Senator Patrick told The Australian.
If Labor does not support the legislation, the Morrison government will have to win over at least one more Senate crossbencher to pass the bill assuming Cory Bernardi sides with the Coalition and One Nation to back in the laws.
A Senate committee is inquiring into the bill and is expected to hand down its report by November 7.
"It's only after the Senate committee report that we'll understand: A, any unintended consequences and B, what Labor's position is," Senator Patrick said.
"They will spell it out by way of simply agreeing with the report, having additional comments or having a dissenting report. That's the point I expect to negotiate with the government, if they don't have the numbers."