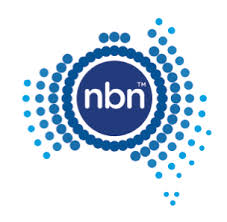 13.02.20.
If proof is needed that Australia has been and still is led by incompetent fools one only has to recall Rudd's pink bats, Julia Gillard's school buildings, water management down the Murray, cash boosts to dead people overseas, Collins subs, the present French subs, Turnbull's Snowy 0.2 and of course the daddy of them all—NBN Co.
NBN boss Stephen Rue has admitted the company roll out of the National Broadband Network overstepped the mark by pushing into the retail business market. It has posted a blowout with a net loss of $2.14bn for the 2019 December half.
But worse on the horizon, as it has been for some time is the 5G technology now rolling out across Australia putting the spotlight is on NBN's future value. As the debate continues, the business benefits 5G brings are brewing and it is sure to give NBN headaches.
Source: Supratim Adhikari, News Corp
NBN Co losses deepen as network nears completion
Speaking to The Australian on Tuesday, Mr Rue said the collective criticism from telcos about the [5G] intrusion had been too big to ignore.
"It wasn't just one or two retailers (that was unhappy); they were telling us privately and also making comments publicly, including papers to Joint Standing Committees," he said.
"They were concerned about whether we could use existing fibre networks more and the fact that we were doing direct contracting for fibre upgrades with end users, when you have the retailers telling you that we had an obligation to listen to them."
NBN Co last month handed telcos a major victory by backing off on both fronts. However, Mr Rue said the decisions would not jeopardise the company's overall revenue forecast of $3.7bn for fiscal 2020 or its plans to be cashflow-positive by the second half of fiscal 2022.
"These recent decisions have not changed our revenue aspirations for the business market," he said.
NBN Co's net loss for the six months to December 31, 2019 ballooned by 25 per cent from $1.7bn to $2.14bn. Accumulated losses for the broadband project have run at more than $21bn since 2014. Total revenue for the December half came in at $1.81bn, with both figures highlighting the substantial growth in the number of premises connected to the NBN.
Under the agreements signed between NBN Co, Telstra and Optus, the company has to compensate the telcos as customers migrate from their respective networks to the NBN.
The higher rate of activations during the half means NBN Co has had to make bigger payments to the telcos during the period, with subscriber costs for the half-year coming in at $1.43bn, up from $690m in the first half of 2019.
"Our revenue will continue to grow as we connect more people on the network, the level of capital expenditure on the network will come down and payments to Telstra and Optus will cease when we have connected everyone to the network," Mr Rue said.
While NBN Co has stepped back from directly striking deals with big corporate clients and in some cases rolling out brand new fibre to business premises, it is now shifting its focus to hooking up small to medium-sized businesses to the network.
NBN Co is aiming to secure more than a $1bn in revenue annually from business users and Mr Rue said small and mid-sized businesses were critically important to the company meeting that target.
"(They) have real need for high-speed broadband … the rollout will be complete by June.
"Many right now aren't on the right NBN plans so there's a job here for us and the retail telcos to do to help them get the full use of the NBN."
Most small businesses were on consumer-grade NBN plans, but the network was robust and reliable enough to serve their needs, he said. "We are required to deliver speeds of over 50 megabits per second to over 90 per cent of the premises on our fixed line footprint," he said.
NBN Co has been forced to significantly improve the services received by consumers over the past 12 months, with the company offering more capacity to retail service providers and refining its installation processes.
According to the latest NBN Co progress report, the network was up and running 99.92 per cent of the time, down slightly from 99.93 per cent in November 2019.
Meanwhile, traffic on the network continues to ramp up, with average monthly usage at 300 gigabits per month per customer. The average monthly usage on 5G networks is 10 gigabits.
However, the SMB push will expose NBN Co to the challenges associated with its multi-technology approach, with businesses connected to the NBN through a number of access technologies.
While some businesses would be connected to the network over full fibre and hybrid fibre coaxial technology, a large number will rely on the fibre to the node (FTTN) technology.
According to the Australian Competition & Consumer Commission's last report on the speeds delivered across the NBN, a large number of consumers on FTTN connections rarely record speeds better than 75 per cent of their maximum plan speeds at any time of day.
However, Mr Rue said businesses dissatisfied by their NBN speeds will have options. "We have the technology choice program, where we can talk to them about their specific needs."