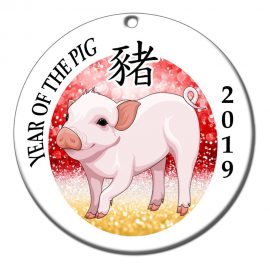 Musician tortured to death in China
China has detained around 1 million Uighurs in their so-called "reeducation centres" forcing them to undergo brainwashing programs. Studying communist propaganda and giving thanks to Chinese President Xi Jinping is the first painful lesson. Further lessons include waterboarding and other forms of torture on the ethnic minority. The Chinese government, being the arrogant bastards they have become claim that the camps are simply vocational and training centres intended to exterminate extremism, and that they're teaching detainees useful and valuable skills—better described as accentuating 'The year of the pig' it seems!
The world-famous Uyghur singer and musician Abdurehim Heyit who was detained and held without formal charge by Chinese government, has died on Saturday in detention at the age of 55, after enduring two years of brutal torture, in northwest China's Xinjiang Uyghur Autonomous Region (XUAR). Heyit, reportedly had been arrested because of one of his songs called "Atilar", or "Forefathers."
Source: Yeni Şafak
Prominent Uyghur musician tortured to death in China's re-education camp
He was being held without any charge in an ethnic cleansing political "re-education camp" in Urumqi since 2017.
Uyghurs, a Turkic ethnic group that make up 45 percent of the population of Xinjiang, accuse China of carrying out repressive policies that restrain their religious, commercial and cultural activities.
Established under the pretext of "political reeducation" for China's Muslim population, Beijing has amped up its construction of detention camps in the past three months, expanding them by an additional 700,000 square meters, according to satellite imagery.
China's Muslim incarceration camps have attracted heavy criticism from the international community as Beijing continually denied their existence and repeatedly rejected allegations of abuses against the country's Uyghur minority for years, opting to call them "vocational camps" instead.
Xinjiang region is home to around 10 million Uyghurs. The Turkic Muslim group which makes up around 45 percent of the population of Xinjiang, has long accused China's authorities for cultural, religious and economic discrimination.