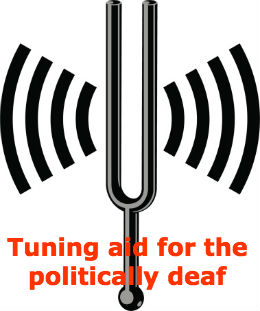 16.01.20. Nobody has accused Scott Morrision of being a good leader. His political tin-ear is only a half note different to his predecessor Malcolm Turnbull who has remained mercifully silent during the bushfire crisis—no doubt characteristically happy to see the man not-born-to-be-king wallow in the strife. Morrison has yet to learn that serving two masters in the climate debacle is fraught with danger. He now has a chance to assume the mantle of leader and put the chattering class back in the respective boxes—they would never vote for him anyway! Nothing lost, much to gain. Is he smart enough to make a stand and be decisive without apology? Any takers?
Scott Morrison has been warned by Coalition MPs to avoid major changes to emissions reduction targets and revisiting Malcolm Turnbull's failed national energy guarantee, as leading business and industry figures urge him to deliver a "stable" long-term energy policy, electrify Australia's transport sector and introduce tougher green vehicle standards.
Source: Rosie Lewis, News Corp
Bushfires: no more carbon cuts, Scott Morrison warned by Coalition MPs
After the Prime Minister vowed to make deeper cuts to emissions in the wake of the bushfire crisis, a cabinet minister told The Australian that Mr Morrison must maintain Coalition unity on climate and emissions targets.
"If we go back to talking about climate or targets or anything, the only climate that will change will be the climate in the partyroom. It'll blow the place up," the senior MP said.
Mr Morrison's pledge to "meet and beat" Australia's emissions reduction target of 26-28 per cent by 2030 sparked fresh demands from major electricity and gas companies for the government to reconsider a market-based mechanism to lower greenhouse gases.
"The NEG was a workable ­policy for the sector, and one which came with broad support from stakeholders," Australian Energy Council chief executive Sarah McNamara said.
"We came so close to seeing it implemented, but the political reality­ now is that the Coalition is very unlikely to bring it on again. We would welcome an opportunity to work with the government on policy mechanisms that might bring some greater stability to the sector and clarify investment signals."
Power baron Trevor St Baker, chairman of Evie Networks which designs and builds electric-car charging stations, said the government must incentivise the private sector with loans and grants to electrify the transport industry.
"That requires investment in infrastructure, perhaps a sales tax concession on mass-market electric vehicles," Mr St Baker said.
Government MPs from the moderate and conservative faction­s seized on Science Minister Karen Andrews's declaration on Wednesday that the time for debate on climate change was over and what was needed was action­, including adaptation and mitigation strategies.
NSW Liberal MP Jason Falinski said there was no debate about whether climate change existed because "we know it is real". "We now need to work on sensible and practical measures to reducing our carbon emissions," he said.
Queensland Nationals MP Keith Pitt said the government's policies would evolve as technol­ogies such as carbon capture and storage and hydrogen developed.
He wanted the chief focus to be on resilience projects such as dams, water infrastructure, better communications and hazard ­reduction. Former Nationals leader Barnaby Joyce was sceptical Mr Morrison could reduce emissions "even further" without impacting on jobs or the economy and said Australia should develop nuclear power and the world's best technol­ogy for coal-fired power.
"Single crusades in Australia will have absolutely zero effect on the climate or future bushfires. It'll only have such an effect on the economy of Australia," Mr Joyce said. "People say 'ban coal'. That would be economically disastrous for Australia. Develop the tech­nology so we have the cleanest and most efficient power stations."
With climate change a fraught topic for the Coalition, Mr Morrison said every MP had a right to speak their mind. Asked if he listened­ to those in his partyroom who did not believe in climate change, Mr Morrison responded: "I listen to all Australians, and I think we should. Don't you?
"What I have been seeking to stress, particularly in response to these most recent disasters, is there are a broader range of responses­ that go beyond just emissions reduction.
"Whether it's hazard reduction, whether it's building dams, ­whether it is taking better lessons from indigenous burning practices, all of these things actually now should be understood as they always­ should have been, as being a necessary response to the changing­ climate in which we are living and the adaptation measures­ is also a part of that important­ response."
Senior government sources said there was little appetite to return to Mr Turnbull's NEG policy.
The Australian understands that nuclear is not a live option in the future, due to a lack of bipart­isan support, with Anthony Albanese a known opponent of the power source.
The government will rely on a combination of beefed-up climate policies, new emissions technol­ogies, a renewable energy surge and driving down pollution among the large emitters to try to beat its 2030 target.
The Australian Automobile Association was supportive of the government adopting a vehicle emissions standard, but said it could not be done in an ad hoc or knee-jerk manner.
Real-world vehicle emissions testing to measure emissions perfor­mance and fuel consumption should also be introduced.
"An emission policy must take into account not only carbon emissions, but also noxious emission­s that cause pollution, and also have regard for Aust­ralia's fuel standards and domestic fuel industry," AAA's managing director Michael Bradley said.
Australian Academy of Science chief executive Anna-Maria Arabia­, who attended a roundtable meeting with Ms Andrews and some of the nation's leading scientists on Wednesday, said science would underpin most, if not all, policy responses to the bushfires.
"That will enable our nation's recovery, our preparedness and ability to adapt and mitigate a changing climate," she said.
The Opposition Leader said the Coalition had wasted a decade on climate action because of a "small rump of people" who held back policy.
"The Coalition can't be trusted to actually take action on climate change, because every time they put their toe in the water they get pushed back and they withdraw from the action that is required," Mr Albanese said.