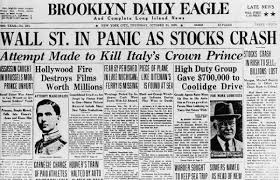 30.06.19.  
Stock markets around the world have been on the rise since cash deposits are almost worthless in so far as earnings are concerned. However, with that old adage in mind, "the stock market is designed to separate fools from their money" and personal experience, share prices can be pleasing or here today and gone tomorrow. At the end of one's working life the latter is a ticket to poverty. See the winners and the losers!
Which The List — Australia's Richest 250 members have made and lost fortunes this year?It is easy to see why Queensland property doyen Kevin Seymour has been so excited about one of his other pursuits, stock investing. When The List — Australia's Richest 250 was published by The Australian in March, Seymour was particularly enthusiastic about the prospects of his shares in online lottery ticket seller Jumbo Interactive.
Source: John Stensholt, from Wealth
Even billionaires have ups and downs
"I think Jumbo's a great investment. When you look at the fundamentals of Jumbo you can see there's some great growth there," he said. At the time Jumbo's share price had already risen by 94 per cent in just three months. Since then it has kept rising, more than trebling across the 2019 financial year.
While Seymour is winning with Jumbo, not all his wealthy peers have had the same luck.
Billionaire Raphael "Ruffy" Geminder is one of several members of The List to be stung by plunging share prices after profit downgrades during the year. He has seen shares in both Pact Group and Pro-Pac Packaging fall significantly after warning the market about soft trading conditions.
Here are The List members who have made and lost fortunes on the stockmarket in the past 12 months.
Winners
Kerry Stokes: While his fortune is mostly held in Seven Group Holdings, Stokes has a portfolio of small cap stocks. The best has been Carnarvon Petroleum, which is up about 312 per cent in 12 months as excitement builds about its oil field in Western Australia's North West Shelf.
Kevin Seymour: A long-time investor in wagering stocks such as Tatts Group, Seymour has found great success with Jumbo Interactive. It has risen 305 per cent in a year.
Lang Walker: Property developer Walker is also big biotech investor and backed chronic infection specialist Next Science before its April float. Its shares are up 300 per cent since.
Anthony Hall and Sam Hupert: The duo behind medical technology company Pro Medicus have seen their wealth climb rapidly this year, closing in on the combined $1.5 billion mark as the market backs their expansion in the US. Pro Medicus shares have surged 253 per cent.
Michael Heine: The founder of Netwealth oversees a superannuation and financial planning operation investing in several strongly performing stocks.
One is Nearmap, the aerial imagery technology firm that is up 231 per cent.
Anthony Eisen and Nick Molnar: The co-founders of Afterpay are now worth more than $1bn combined as shares in the "buy now, pay later" company have increased 210 per cent. The duo offloaded $100m shares earlier in June.
Hilton Nathanson: The London hedge fund manager has shares in iron ore company Champion Iron, which is up 136 per cent.
Hamish Douglass and Chris Mackay: Stockpicker Douglass is now a billionaire after his Magellan Financial Group had a year in which its shares rose 119 per cent. Co-founder Mackay is not far behind in the wealth stakes.
Mike Cannon-Brookes and Scott Farquhar: The Atlassian co-founders are closing in on the title of Australia's richest people as shares in their Nasdaq-listed software company keep rising. They are now worth $12 billion each.
Barry Lambert: The Count Financial founder is a hemp fan, describing it as a miracle drug for helping stop the seizures being suffered by granddaughter Katelyn. His Ecofibre listed in March and has since doubled in price.
Losers
Paul Fudge: The Pangaea Resources founder has shares in mining services firm AJ Lucas, which is down 75 per cent in a year.
Raphael Geminder: His shares in Pro-Pac Packaging have been hit hard, falling 68 per cent. Geminder has also seen his Pact Group stock halve.
Robert Millner: A master investor, Millner's Washington Soul H Pattinson is a holder of Dixon Evans stock. The wealth advisory firm is down 67 per cent.
Rhonda Wyllie: Fund manager Viburnum, partly owned by Perth investor Wyllie, has shares in Experience Co.
Formerly known as Skydive the Beach, its shares have fallen 61 per cent.
Bruce Mathieson: The pokies magnate has shares in Ioneer, a lithium miner that has fallen 67 per cent.
Frank Costa: Shares in his Costa Group dived in May when the fruit and vegetables grower said an oversupply of tomatoes and mushrooms and ongoing high water prices caused a profit downgrade. Costa Group is down 51 per cent for the year.
Bruce Neill: Organic food producer Bellamys is down 50 per cent for investor Neill.
Alex Waislitz: The master stockpicker has had many big successes with his Thorney Investments, but technology company Onevue has fallen 48 per cent.
Brian Flannery: Uranium producer Energy Resources of Australia has halved for Flannery, a billionaire with many small cap mining stocks.
Dale Elphinstone: Tasmania's richest man has shares in earthmoving equipment firm Emeco, which is down 42 per cent.
John Stensholt, Editor, The List