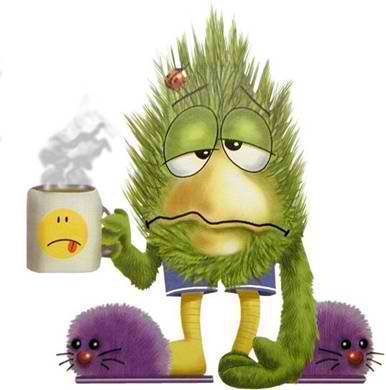 Medivacs: the devil is in the details
Arguments pro and con fly in all directions as the medical transfer laws are pondered. The pro mob say there is no medial services on Nauru and that is a lie. There are 64 medicos on Nauru or Manus Island and that equates to one medico for seven people. A quick survey in my rural district confirms about one medico for about 400 people. Also, it is being reported that a detainee does not have to be ill to be transferred to Australia, they can be transferred (the devil in the detail) for 'assessment'. Then starts legal action preventing their return as is the case for several hundred that presently tie up the courts at taxpayers' expense. Keep in mind that all these people have already failed UNHCR admittance criteria.
The Morrison government is preparing to remove 300 refugees from Manus Island and Nauru in the first wave of medical transfers under a divisive new law that has sparked a political storm over the risk of a resumption in boat arrivals. Asylum seekers will be sent to the remote Australian territory of Christmas Island under the plan, amid government claims that people smugglers will be "back in business" as a result of the new legislation.
Source: Fairfax Media
Government prepares to remove 300 refugees from Manus Island and Nauru in first wave of transfers
Prime Minister Scott Morrison said he would reopen the Christmas Island detention centre – which closed last year – to cope with what he predicted would be an influx of transfers from Manus Island and Nauru.
Labor accused Prime Minister Scott Morrison of lying to voters after he warned that asylum seeker boats could restart after the Senate passed the new medical transfer law over his objections.
The Senate vote confirmed the government's historic loss on major legislation as Mr Morrison escalated his warnings about the impact of the changes, guaranteeing an election fight on asylum seeker policy.
Opposition Leader Bill Shorten chose not to turn the government's defeat into a call for an early election, arguing the new law was a humanitarian change that made no significant alteration to offshore processing of boat arrivals.
The Department of Home Affairs told the government last week it was aware of 300 cases of people on Manus Island and Nauru likely to be recommended for medical transfer under the new law.
While the applications have not been lodged, the government was told to expect the medical recommendations, a view supported by advice from International Health and Medical Services, the contractor providing medical care to the asylum seekers.
IHMS told the government it was seeing an increase in enquiries from Australian doctors about asylum seekers on Nauru and Manus Island, suggesting preparations were being made for applications for transfer.
The estimate of 300 cases is in line with the estimate from Australian doctor Nick Martin, who was based on Nauru in 2016 and 2017 and told The Age and The Sydney Morning Herald last week that about 30 per cent of the 1,000 people on the islands would seek a transfer.
Independent MP Kerryn Phelps and Greens leader Richard Di Natale have also predicted several hundred asylum seekers could qualify for transfer and treatment.
Mr Morrison ramped up the alert on border security by convening the national security committee of cabinet, seeking briefings from Australian Border Force officials and warning that people smugglers in Indonesia would use the new law in Australia to encourage people onto boats.
"My job now is to ensure that the boats don't come," he said.
"If they don't come, it will be because of the work and the decisions we are now taking and the actions we are putting in place.
"If they do come, you can thank the Labor Party and Bill Shorten because he is the one who has led this process. He has led this process to weaken and compromise our borders."
The new law only applies to the 1,000 people currently on Manus Island and Nauru but Mr Morrison hedged when asked to confirm this fact on Wednesday, saying people smugglers did not care about the "nuance" of the law.
Labor workplace relations spokesman Brendan O'Connor said the Prime Minister had chosen to "misrepresent the truth" and "lie to the Australian people" in an attempt to gain political advantage when he should be safeguarding the national interest.
"Most remarkably and outrageously, we've seen him announce the opening of Christmas Island. Well if this wasn't the biggest advertisement to people smugglers, I don't know what is," he said.
"To open up a taxpayer funded motel in Christmas Island to basically advertise to people smugglers in the region that indeed business is back – that is a desperate act."
Former prime minister Tony Abbott said the Labor rules would mean people could "get on a boat, get to Nauru, get sick and get to Australia" – making no mention of the fact the new law did not apply to new boat arrivals.
Labor legal affairs spokesman Mark Dreyfus said Mr Morrison had chosen to "endorse lies".
The government has not said how many medical transferees will likely live in the community and how many will need to be held in detention centres.
The new law states that those who are transferred must be in detention but Labor argues this continues to allow the Immigration Minister to release them into community detention.
Most refugees who arrived by boat have gone into the community in the past. As of December, 380 boat people were in detention and 15,674 in the community.
The likelihood of an imminent boat may be lessened by the fact it is monsoon season in Indonesia. The monsoon, which has historically dampened – though not stopped – asylum-seeker journeys, peaks in January and February.
Jacinta Carroll, a former national security official who worked in border protection and is now based at the Australian National University, said people smugglers would likely use the change to market themselves but she doubted this would produce a flood.
"I don't think we can see what we saw before."
John Coyne, a former Australian Federal Police officer now at the Australian Strategic Policy Institute, said the law was well-constructed but it did "change the narrative", which could encourage some people to risk a boat journey.
"The narrative of the past six years has been one of crushing any hope," he said. "You can't underplay the impact that a spark of hope will have when people are desperate."