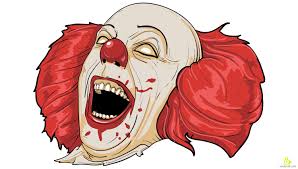 Labor's wanton suicide by inheritance taxes
Bill Shorten must think he  killed a Chinaman and is thus under seven years of bad luck when he heard his union masters calling for a green light for people smugglers and worse—'death taxes' on inheritance money and presumably, all other assets. Go ahead you dopes, do it! That alone should jolt the senses of every Australian with living parents. Especially those parents that believed in working their guts out, going without, scrimping and saving so they could shuffle off to God leaving it all to their kids to piss up against the wall—as so often is the case. The parents will be gone from the clutches of avaricious Labor crooks and so will the children's inheritance—the mere mention of death taxes, etc is political suicide. The kids in dire disappointment would have to be total morons to vote Labor—ever!
Source: News Corp
Inheritance tax on list of union demands for Bill Shorten
POWERFUL union leaders are calling for Bill Shorten to introduce a death tax in their latest demand ahead of the federal election.
The call for a new tax on children who inherit cash and property when their parents die comes after the Australian Council of Trade Unions pressured Mr Shorten to announce he would stop turning back people-smuggling boats and end offshore detention if Labor wins government.
The Saturday Telegraph can today reveal the ACTU this week agreed to a plan to push for an inheritance tax, which was abolished in Australia almost 40 years ago.
"An inheritance tax on the wealthiest estates can restore fairness to our tax system and ensure the very wealthy and big business pay tax," an ACTU spokesman told The Saturday Telegraph.
In a policy document signed off by ACTU members this week it states: "Consideration should be given to taxing inheritances in the hands of the beneficiary.
"A lifetime threshold could be made available to the taxpayer with tax payable once cumulative inheritances exceeded the threshold."
Asked if Labor would consider an inheritance tax, Mr Shorten referred the question to shadow treasurer Chris Bowen, whose spokesman said: "Labor has no plans for an inheritance tax."
Mr Shorten also did not comment yesterday on the ACTU's demands he wind back the government's tough border protection policies.
Prime Minister Malcolm Turnbull yesterday accused Mr Shorten of being controlled by "union paymasters" who were demanding that he "weaken our border protection, which will again outsource our borders to people smugglers". "The prospect of a Bill Shorten government controlled by unions, weakening our border protection policies, outsourcing our sovereignty, our borders to people smugglers, that is a real threat to the security of Australia."