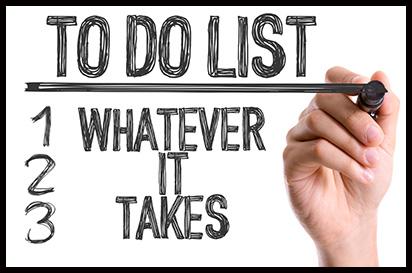 Labor is duplicitous, fickle and dangerous
Nick Cater in today's Australian offers an excellent article on what most people have forgotten, and Labor chooses to ignore, in what Kevin Rudd decreed about asylum-seekers arriving by boat. The consequences of Labor's drunken spree to be all things to all voters has become a serious threat to the wellbeing of this nation and only a fool would disagree. Death duties, inheritance tax, shafting pensioners and open borders are just some of their surprises to be set upon the people
Nick Cater: For those craving the crown of compassion, obedience to the facts is no substitute for the warm inner glow. The government's sovereign borders policy should not remain untouched simply because it works. Seven weeks ago, the Labor Party walked away from Kevin Rudd's twilight pledge that no asylum-seeker arriving by boat would ever settle in Australia. Labor's ­national conference committed Bill Shorten to set up an independent health advice panel with the power to fast-track medical evacuations from offshore detention centres to the mainland.
Source: News Corp
These are not experts, they are often just quacks
The platform includes a caveat affirming ministerial discretion that is useless to all intents and purposes. Imagine the righteous anger if a doctor's orders were overturned by a mere minister the crown. The conga line of complainants would stretch for blocks around Ultimo. Fran Kelly's program would have to be extended. Would any Labor minister have the fortitude to stand up to that? An advertising blitz launched by GetUp as parliament debates Kerryn Phelps's private member's bill provides a taste. Who do you trust? Dutton or doctors?
If asylum selection is to be outsourced, plumbers would carry far more integrity than quacks, whose reputation for impartiality has been eroded by ceaseless campaigns. The trouble with doctors is that they are inclined towards schemes to fix the world. Plumbers, by and large, content themselves with fixing pipes.
There is no organisation called Plombiers Sans Frontieres urging its members to send badgering emails to Scott Morrison demanding the end of offshore processing, as the charity Doctors Without Borders Australia has done.
The Australian Medical Association, the organisation for which Phelps served as 17th president, has been a noisy advocate for changing border protection policy.
The Master Plumbers Association, on the other hand, which adopts the admirable motto "For the health of my country", devotes its attention to boiler installation policy and other trade-related matters.
It wouldn't be hard for an asylum-seeker to obtain the signatures of two medically qualified activists. If they were unable to ­secure an appointment with doctors Bob Brown, Richard Di Natale or Phelps, they could try any of the 6000 medical practitioners who put their name to a huffy letter to the Prime Minister last year.
The methods by which an asylum-seeker may convert a medical emergency into permanent residency will be considerably expanded under Labor's platform. The right to government-funded legal help will be enshrined in law. Preferential arrangements will apply to lesbian, gay, bisexual, transsexual, queer and intersex asylum-seekers. Under Labor's policy, anyone who self-identifies as gay who comes from a country where homosexuality is illegal will automatically be assumed to be fleeing persecution. This extra layer of identity politics will magnify the damage from the abolition of temporary protection visas. There will be no opportunity for review. Once you're in, you're in. Offshore detention has sat ­uneasily with Labor since the Howard government introduced the border protection bill to end the Tampa crisis in 2001.
In an extraordinary late-night parliamentary session, John Howard artfully asked Kim Beazley to lead his party in a bipartisan gesture of support. The sound of the opposition leader squirming in his seat is sadly not recorded in Hansard. Beazley, who just months before had been considered unbeatable at the next election, had been caught in a wedge from which his ­career would never recover.
"I tell you, Mr Prime Minister, we will not be in it," he said. "Whatever particular political advantage you think it gives you, we will not be in it."
Bill Shorten is clearly anxious to avoid Beazley's mistake, but since the Phelps bill is merely an extension of Labor's new policy, it is already too late. Last week, Shorten tried to make himself a smaller target by requesting the Prime Minister to help find a bipartisan response to Phelps' sickie visa.
"I do think if there's middle ground, we should try and find it," Shorten told reporters. Good luck. The search for the elusive middle ground has preoccupied every one of Beazley's successors, torn between ­appeasing Labor's green-left flank while ­reassuring mainstream voters that the party hasn't gone soft.
Julia Gillard led the charge to abolish offshore detention as shadow immigration minister under Simon Crean, declaring in a 2002 policy paper that it was "a costly and unsustainable initiative that creates more problems than it solves". Rudd, claiming ­inspiration from the German Lutheran martyr Dietrich Bonhoeffer, declared offshore processing to be "the cause of great ethical concern", making allusions to the Holocaust. His government promptly abandoned it soon after coming to office, followed closely by the abolition of TPVs.
The rest, as they say, is history. Offshore detention may be costly, but Rudd's decision to abandon it demanded far more in government revenue and human lives. Its profits generated wealth for the people-smugglers rather than the economies of ­developing economies. A total of 288 ­asylum-seekers arrived by boat in the 10 full calendar years that offshore detention has been in place. There were 51,637 who arrived in the six years of its suspension.
That Shorten has allowed himself to be caught in the same trap as his predecessors reflects poorly on his political intelligence. His understanding of the political landscape might not be as good as some ­assumed. Beazley might have salvaged some pride from falling victim to the greatest exponent of political triangulation since Robert Menzies. He could also offer the ­excuse that the policy was not yet proven.
Shorten, however, has blundered into the trap entirely of his own accord, led astray by the siren call of an independent MP of barely three months' standing. He needed almost no encouragement from the government benches.
After a remarkable run as party leader, Shorten stands exposed at the head of a party suffering the same identity crisis Mark Latham identified after Beazley's crushing election defeat in 2001.
"It will be known as the Tampa election but our problems run deeper that," Latham confided to his diary. "We abandoned our dialogue with suburban Australia … a wedge has been driven through the middle of Labor's ranks."
Nick Cater is executive director of the Menzies Research Centre