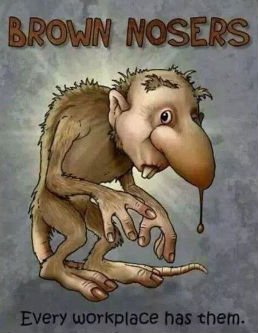 08.12.19.
Putting the entire bag of #Taylorgate data through Morning Mail's office 'orbital sifter' the residue simplifies the issue. In his zeal to please his boss and not yet admitted to the PM's 'Snitch Platoon' Angus, the political greenhorn, might well have sought 'brown-noser' level entry by tipping the bucket on Sydney Council's travel expenses, a worthy dump indeed. However, in creating the rod for his own back, Angus could not have looked at the numbers on the now famous document which is under forensic investigation by the NSW Police crimes squad—courtesy Labor. Even a cursory glance would raise massive questions—but he didn't! So good that dump appeared to him. Big mistake—huge! And so Labor will think they have a scalp for Christmas to put on their pavlova! Read Chris Kenny's take:
The impeachment circus plays out in Washington as the resistance tries, yet again, to tear down ­Donald Trump and he dismisses the charade as "bullshit". But on the other side of the world the Australian political/media class says: "Hold my beer!" The Angus Taylor "doctored document" affair is so puerile it makes the antics in the US look ­serious like, well, like Watergate. In fact, so obsessed are the green-left activists trying to bring down Taylor that they dubbed the scandal they conjured up against him during the election campaign "Watergate".
Source: Chris Kenny, News Corp
#Taylorgate a scandal in search of any evidence
Just because they are deluded, it doesn't mean they aren't out to get him. Thousands sport a little logo of a blue drip of water on their Twitter profiles — a talisman for those committed to combating the evils of the Energy Minister.
Like the anti-Trump hysterics in the US, they flip from one conspiracy to another — Russian collusion, Stormy Daniels, Ukrainian blackmail — anything will do. In Taylor's case there has been "Grassgate", "Watergate" and now the forged document scandal.
On Twitter they use the hashtag #Taylorgate, which is a welcome dollop of humour to match their lunacy and nastiness. If they could impeach him, they would, and if they had any authority, he'd be toast.
The documents story contains a mystery worth resolving, which I'll get to, but the hyperventilation is extraordinary, from journalists and commentators suggesting Taylor could be the government's first casualty, to the cliched empty chair shot on the ABC's 7.30 because the minister won't show up for an interview, and claims from Labor that he should stand aside because of a police investigation that it initiated.
This from a party whose recent leaders Julia Gillard and Bill Shorten both remained in office while police undertook serious investigations into allegations involving them. And its legal affairs spokesman Mark Dreyfus has made a habit of calling in the police and over-egging every attack.
Taylor succeeded Tony Abbott as the prime target of the activist left and the love media has played along, seeking to bury him in scandals all year. The "drips" — as the Twitter activists with their distinctive profiles are known — desperately want to bring him down. Labor, understandably, was looking for a weak link. All oppositions, especially when they lack easy policy arguments, look to take out a minister, or at least knock one off balance.
But in this instance the pursuit is also fuelled by that resistance mentality; Labor and the Greens want to wreck the government, and tearing down a minister seen to be on the wrong side of the climate issue would suit them just fine. The debate has become so absurd that an oblique reference to Naomi Wolf in Taylor's maiden speech has been dug up, put to the US feminist and challenged by her. Taxpayers' money has been spent by the ABC interviewing Wolf to fuel a dispute with the minister over whether she was still around at Oxford when he was there. They could have just checked People magazine of June 24, 1991, which said Wolf was "now working toward her doctorate in literature at Oxford".
Lost in all of this — deliberately ignored, in fact — was the heart of the matter; the point the minister was making about the Sydney City Council. Lord Mayor Clover Moore wrote to Taylor boasting of her council's move to declare a climate emergency.
Taylor wrote back and included a political barb, suggesting that quite apart from such stunts there were practical things the council could do to reduce its carbon emissions. "One such example is to limit unnecessary air travel," he said. "Given your most recent annual report shows your council spent $1.7 million on international travel and $14.2 million on domestic travel, there is a real opportunity for your council to make a meaningful contribution to reducing Australia's emissions."
So the point was hypocrisy and the focus was on emissions. But the big mistake — and in dollar terms it was massive — was in the figures. The numerals were similar but somehow $1727.77 became $1.7m and $4206.32 became $14.2m. The whole controversy hinges on these numbers, how they were altered and who did it. Taylor has said they were copied from the council's website in that form; the council says that could not have happened; and the accusation seems to be that someone doctored them.
Imagine the stupidity and futility of someone trying to wildly inflate figures from a Sydney City Council document for a letter to be sent to that very body. That's like stealing and dobbing yourself in at the same time. The question here is not how but why?
Something has gone badly awry and, politically, Labor would be mad not to rub Taylor's nose in the embarrassment of his apology to the Lord Mayor over the incorrect figures. But, however the mistake was made, there is no evidence or reason to believe Taylor was involved in anything improper, let alone criminal.
This is a conspiracy theory in search of evidence and a motive. Still, we will wait to hear from the police. Perhaps there was an Extinction Rebellion activist embedded in an office trying to set up the minister for a fall — it would really have to be something that bizarre and implausible. On the day this story broke in The Daily Telegraph I spoke about it on television, praising Taylor for calling out Moore's hypocrisy. But I didn't mention the figures because they looked very high, I didn't have time to check them, and they were hardly the point anyway.
Subsequently, it has struck me that the official travel figures were remarkably low. The reason the climate hypocrisy claims rang true was because there had been publicity about some of the council's overseas missions; how could the Lord Mayor and councillors do any overseas travel at a total cost of only $1700?
Public reports detail all the council's travel but I sent them queries to make doubly sure we didn't end up with a Taylor-style mistake. A council spokesman listed all the councillor and mayoral travel for the last financial year.
This included trips by councillor Robert Kok to China, councillor Jess Miller to France and the UK, councillor Jess Scully twice to China, and Moore to France and London. That's a fair bit of travel for $1700!
The council spokesman says all costs are accurately declared but: "In most cases, associated ex­penses are covered by the event or conference hosts." So, they are mainly freebies. The cost to ratepayers is not the issue, someone else picks up the bill.
But the point about hypocrisy is red hot. Moore declares a climate emergency but also flies to France for a Justice for Climate conference and Women4Climate event before moving on to Britain. This was the obvious point Taylor was making. He might have suggested Moore take a boat like Greta Thunberg; but instead, somehow or other, he included wildly errone­ous figures and sank his own attack.
Neither the drips, the ABC, Guardian Australia, the Greens nor the ALP are interested in any of this hypocrisy. Taylor's telling point is studiously ignored in pursuit of his foolish error.
The Energy Minister lowered his sights by trying to score a political point against the loopy Sydney City Council and its climate evangelist Lord Mayor. But he made a silly mistake, the attack backfired on him, and now a cabinet minister is stuck in a never-ending round of political discourse that operates at a level of inanity most adults would be surprised to know exists.
And like the old saying about lying down with dogs and picking up fleas, Taylor has been unable to shake himself clear of the muck thrown his way. He'll be looking forward to the parliamentary recess more than most, hoping the green-left digital warriors find another target or at least lose interest in him. But he should use the time to sharpen up his office as well.
Just to prove he has a sense a humour, or irony, Taylor has an important first task now that parliament has risen for the year. He's flying out to join the climate conference in Madrid.
I wonder if his critics, who have been so blind to hypocrisy, will now discover it. For all the mindless hysteria of his enemies, Taylor wouldn't want to give them any more ammo.