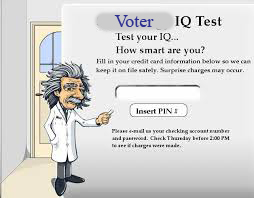 22.02.21.  
For the past year of global coronavirus turmoil, Australia has watched helplessly as various state governments virtually locked up the populace all in the name of 'saving lives'. That reason shall forever fester in the minds of most—as one might expect. Governments and their political elite are at the bottom of the bird cage. Well,… think again. If sane reasoning and justice be done, Mark McGowan in WA, Dan Andrews in Victoria, and let's not overlook the PalceDuck in Queensland, all should be in the village square stocks for public revenge, and then perhaps, 'boiling oil.! Billions of dollars in damage caused. Politicians have learned about power and control by fear! However, those Labor dictators mentioned are flying high in the polls. Maybe people have adopted the Stockholm Syndrome? Maybe they are unaware of what's going on and or don't care? Or, God forbid, they are right and the minority of us should become zombies also! The only saviour could be, is that the the polls are lying, and or that the people lied to the pollsters—take your pick!
After its humiliating loss in Queensland in 2012, Labor became known as the "Tarago Party" given its entire seven-member partyroom could fit in a mini-van. So dire is the situation facing the WA Liberal Party that it may soon be able to fit all its MPs on a tandem bicycle.
Source: Paul Garvey, News Corp
WA Liberals: no talent, no money, no hope
The Newspoll results confirm that the Liberal Party in WA is facing its bleakest period in memory. While the 12.5 per cent swing in Newspoll won't be uniform across all seats, at least some former Liberal strongholds look set to fall. And two seats currently held by former leaders — namely Scarborough held by Liza Harvey and Riverton held by the retiring Mike Nahan — are likely to be among them.
Opposition Leader Zak Kirkup has brought undeniable energy to the campaign, even if some of his positions, and his policy to close two coal-fired power stations by 2025 in particular, have caused considerable angst for some of his colleagues.
His pivot this week, which has seen him warn of what may happen if Labor secures "total control" of WA's parliament, was the right one. The public should be genuinely concerned about how effectively WA's parliament will function without a viable opposition.
But the fundamental structure of the party should come under scrutiny if the election pans out as polling suggests. The perceived influence of conservative powerbrokers over the preselection processes has attracted plenty of criticism, and there is a clear lack of talent coming through.
Even though Labor's success at a state level should not automatically be seen as a looming catastrophe for the 11 federal Liberal MPs who were so important to keeping Scott Morrison in power in 2019, the party's trajectory should raise concerns at a national level.
The WA Liberals' status as the opposition party is under threat, and its financial position has weakened markedly. Federal intervention would be extraordinary, but so too is the mess in which the party currently finds itself in WA.
While Queensland's Tarago Party famously rebounded to defeat Campbell Newman, it's hard to see where such a recovery would come from for the WA Liberals. Right now, it looks like a party out of talent, out of money and out of support.