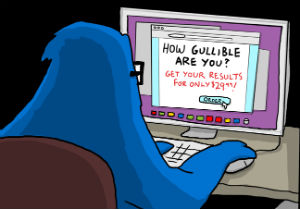 The insanity of Islam explained in three minutes—if required!
Fire and water—LGBTIQ and Islam!
"Join us! [ISIS] Become one of the brothers. Do this one thing for us and you can wipe away all your sins. It's a powerful pitch."
This story is either total bullshit or a ruse by an unidentified Muslim leader in Melbourne to round up queer Muslims for execution by ISIS.
By the twisted logic of Islam some Muslim leaders claim that young homosexual Muslims who suffer mental disorders caused by the deadly conflict of that condition within the religion can "purge" or nullify the penalty (death) by trotting off to Syria and joining ISIS. Yep, come all ye poofs unto the kingdom of Allah. Kill all the "infidels" with wild abandon. Yes me hearties—enter the paradise of virgins (male or female, your choice) and screw yourself stupid for ever more. Either way these fools will meet their maker!
Source: News Corp
Young gay men drawn to ISIS, say Muslim leaders
Ethnic community leaders have drawn a link between Islam's condemnation of homosexuality and youth radicalisation, claiming that young gay men had been indoctrinated to believe violent acts carried out in the name of their faith could save them from "eternal punishment".
In a report commissioned by the Victorian government and supported by the Australian GLBTIQ Multicultural Council and Deakin University, several leaders have warned that disenfranchised Muslim youths struggling with their sexuality were falling prey to extremists.
They have called for "strong and sensitive" community leadership on the issue.
The explosive report — "Supporting same-sex attracted and gender diverse you people of multicultural and multifaith backgrounds" — quotes a Turkish community leader painting a ­picture of Muslim gay youth as introverted, withdrawn, impressionable and lacking communication skills.
"This ISIS mob (is) just using him as fodder," the leader says. "His motivation is he has to cleanse his soul … because he knows that homosexuality is a sin. The best way to redeem yourself is by offering yourself, Jihad warfare or something."
The leader, who is not identified but is based in Melbourne's northern suburbs, refers to a "sample" of radicalised young men: "I wouldn't be surprised if there's about 10 of them who are (gay)".
The same leader calls for Muslim community understanding and support of young, gay Muslims: "The community would ­actually be saving lives."
The report calls on community leaders to "recognise and address the links between homophobia and the radicalisation of some young people who are indoctrinated to believe that acts of violence in the name of their faith will purge them from eternal punishment for their … attractions".
Australia's first openly gay imam, Nur Warsame, one of 10 community leaders interviewed for the project, told The Australian the Muslim community faced ­serious issues about supporting young people who were homosexual or struggling with sexuality.
"When young people lose confidence in themselves, they go looking elsewhere for that confidence," he said. "And, in some cases, groups like Islamic State prey on their vulnerability."
Counter-terrorism expert Greg Barton said it was "unsurprising" that young people struggling with homosexuality could be vulnerable to Islamic State's "redemptive narrative".
"Join us! Become one of the brothers. Do this one thing for us and you can wipe away all your sins. It's a powerful pitch."
Dr Barton said. it was "a good development" the concerns had been raised from within the Muslim community.
Report author Maria Pallotta-Chiarolli said several government officials and youth workers had used its findings for "policy development, community consultations and other strategies".
A spokesman for the Islamic Council of Victoria said he had not seen the report and was unaware a link had been made between ­homophobia and radicalisation.