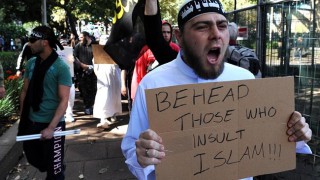 Exclusive
White Australia Policy
Damon Runyon

The "White Australia Policy" was introduced soon after Australia became a Federation.
Although solemnly expressed as a policy to maintain a western/European standard in culture and economy, behind it lay the wish to prevent Chinese workers coming into Australia.
There was some reason for this. The Chinese often came as cohorts employed as mining labourers and profits went back in that direction. Often the workers were abandoned.
Without question the policy also was a manifestation of the racist belief that English stock were just the best people on earth. The Germans thought their people were, so did the Spaniards. Racism was the thing, Kipling was king when he wrote, "Take up the white man's burden."
The White Australia Policy became dismantled slowly after WW2 and after that the Racial Discrimination Act of 1975 drove in the final nails.
Immigrants built Australia and laid the foundations for Australia's great strength and reputation as a multicultural society.
So immigration built Australia, and that is a good thing, yes?
Well, the government said so and because it was government policy this immigration was frequently praised as wonderful particularly in the marvellous food.
But Ireland is 95% Irish and you can get Italian food, Indian food, Chinese food (usually with chips) so eating experiences would have changed anyway.
However, there is no denying that immigration built Australia.
So immigration is good. Yes?
Well, Australia was built with immigrants from the UK, Ireland, Germany, Italy, Estonia, Latvia, Greece and to a very large extent these nations have very similar cultures. Even their clothing is similar.
And there is a big difference between the cultures of Somalia and Australia.
Particularly in relation to religion.
Any proper examination of immigration 'success' looks to whether the cohort contributes to the country or lives off the country. Those immigrants until the last 20 or 30 years most certainly contributed. They came to work and work they did.
Australia needs mathematicians and pilots and fitters and teachers…. They really have no call for goat herders or carpet spinners or butchers.
And they really need people who are educated and will either speak English or learn it.
It is all very fine to print social security forms in fifty languages to show how accommodating we are but the very fact that these forms are all for people who are needing government assistance in some way or another drives home the failure rate of assimilation.
Classes are in English, menus in restaurants are in English, road signs are in English, billboards are in English – why is it only Social Security and court houses that need a polyglot staff?
The Norway Statistical Department (SSB) divided immigrants into "group of success" and "problem group".
In the 'success' column were Sri Lankans, Chileans, Indians, Bosnias, Vietnamese, Thails and Russians. Success being measured as to how many were working. In this case' 65% working meant success. Struth, 35% unemployment and that is success??
No matter. Who made it into the 'problem' column? Somalians, Iraqis, Afghans, Pakistanis and Moroccans. They had an employment rate of just 1/3. In other words 2/3 were on the taxpayer. And each and every one was a Muslim.
So it has nothing to do with racism or Islamophobia – it's there in the numbers.
Has Australia got the same numbers as Norway? Better? Worse?
It doesn't matter what the reason is. Australia needs a really good look at immigration, and one way around it is to specify that if you come here there should be a job waiting for you. And keeping that job or another one for at least two years, otherwise home.
Secondly, learn English.
Third – assimilate.
It has nothing to do with racism. It has everything to do with survival.
And it has nothing to do with fashion. Men strutting around in 8th century djellabas, women in burkas is really a sign of refusal to assimilate. A sign of the failure of the immigration policy.