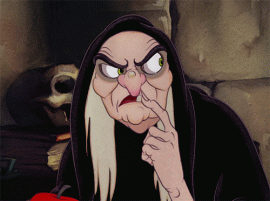 16.08.19.  
Good news for Australia as that silly old bag of nonsense will be based in Geneva. Gillian Triggs, a societal pest and bumbling fool has somehow scored a job at the UN and she should fit in nicely with the countless other drones and clones sucking deeply from the trough of plenty. If Triggs were to redeem herself as useful it would come by disbanding the entire UN, and only then! The Mocker at
News Corp
has her measure and he is far more polite in his appraisal of the meddling nuisance than this writer.
She is our lady with the lamp and may her light shineth ever so bright in exposing human rights abuses. Now that illumination will be amplified a hundredfold across the world. Naturally I speak of emeritus professor Gillian Triggs, former president of the Australian Human Rights Commission, and soon to be the United Nations Assistant High Commissioner for Protection as announced this week.
Source: THe Mocker, News Corp
The Mocker: the world is Gillian Triggs' oyster with new UN role
Describing her new role as a "huge job with massive implications," Triggs spoke of the "71 million displaced people and refugees around the world". She added, however, this job is "largely diplomatic in function", which presumably explains why she will be based in Geneva, Switzerland, well away from the arse end of the world and the displaced people in question. For those of you who have not been to Geneva, let's just say she will be unlikely to rub shoulders there with the rubes of Koo Wee Rup.
Now I know Australians think we lead the world in appointing human rights luminaries to lucrative taxpayer-funded positions, but we are talking Top Gun school for tribunes here, the best of the best. Unlike her time at the HRC, she will not have to suffer the indignity of answering to elected representatives on Senate committees. Nor is it likely impertinent journalists will continue to accuse her of incompetence, untruthfulness, and bias.
As ever, her pronouncements are full of confidence. "Most refugees overwhelmingly want to go home; one task will be finding and helping their safe transit passage back to their homes and villages," said Triggs this week. "They want to return home, but safely, and that's the key thing." That was news to me. But if she really believes this is the case and that Afghan, Sudanese and Sri Lankan asylum seekers are busting to get back to their country of origin, why was she so opposed to the reintroduction of Temporary Protection Visas during her time at the HRC?
Triggs must have missed media reports of hundreds of asylum seekers demonstrating on Monday outside the Home Affairs offices in Sydney, all of whom were demanding permanent visas and the end of TPVs. Among their number was Iraqi refugee Ali Nayyef. "We are part of this country," he insisted. Far be it from me to question a soon-to-be UN Grand Poobah, but it doesn't sound like Ali or any of his fellow protesters "overwhelmingly" want to go back to their old countries.
As is typical with human rights advocates, Triggs still obstinately denies the success of Australia's border protection policies. In 2017, she stated there was "not a scintilla [of] evidence" behind the claim that indefinite detention stopped unlawful vessels or saved lives at sea. The former speaks for itself; as for the latter, there is no better example than the absence of numerous floating bodies off Christmas Island.
"It is obviously very worrying that some countries are pointing to Australia as having an [immigration] approach that they think is worth emulating," she told The Guardian this week. Indeed, just think of the many terrible things this country has done in that regard: disrupting criminal people-smuggling syndicates, refusing to kowtow to Indonesia, turning back boats that enter Australian waters unlawfully and admitting asylum-seekers here on our terms. It is called insisting on sovereign rights while offering one of the more generous resettlement programs in the world. Truly dreadful I know.
But it seems that in the two years since leaving the commission Triggs has experienced an epiphany. She is now a champion of free speech. Yes, the same woman who only in 2017 publicly lamented that people could say what they like around the kitchen table wrote in The Conversation this week of the "national urgency" to safeguard "common law freedoms". What could explain this remarkable turnaround? Answer: when the free speech threatened is that of a public servant who uses social media to publicly condemn the government's policy of detaining asylum seekers offshore.
Triggs took issue with the High Court's judgment last week in the case of Michaela Banerji, a former departmental public affairs officer who in 2013 was dismissed from the then Department of Immigration and Citizenship after a finding she had breached the Australian Public Service Code of Conduct. Among those she criticised via an anonymous Twitter handle were her then-boss and manager of the department's communications branch, Sandi Logan; then Minister for Foreign Affairs, Senator Bob Carr; and then-immigration shadow minster and now Prime Minister, Scott Morrison. She claimed in her tweets that "offshore processing is unlawful" and also used the hashtag "nodetention".
The full bench of the High Court unanimously found Banerji's dismissal "did not impose an unjustified burden on the implied freedom of political communication". It is difficult to disagree with this ruling, especially given the enormous conflict of interest if public servants were allowed not only to publicly undermine their managers, but also to disparage government policy, effectively fracturing the executive.
But according to Triggs, the judgment was "highly technical", based on a "narrow interpretation" of the law, and one that "failed to recognise Australia's international treaty obligations". And here comes the best bit: this precedent is "likely to have a chilling, if not freezing, effect on the liberty of public servants to speak up fearlessly when governments abuse their powers or trample on fundamental freedoms".
Maybe we should just forget the High Court has already found that offshore processing of asylum seekers is lawful and leave it to activist public servants to be the moral arbiters of the government's immigration policies. Public servants like Banerji, for example, who as the Canberra Times revealed in April is a Port Arthur and Christchurch massacre truther. For good measure, she also tweets obsessively about Zionists infiltrating parliament and taking over the world. Just the sort of person you would want to be the voice of the public service in the Triggs-envisioned role of it holding the government to account, wouldn't you say?
In her defence of free speech in this latest opinion piece, Triggs cites cases such as Rugby Australia's dismissal of Israel Folau, the Australian Federal Police's search warrant on the ABC, and the prosecution of 'Witness K' and lawyer Bernard Collaery for allegedly conspiring to reveal secret information. Fair enough. However, Triggs is silent on section 18C of the Racial Discrimination Act, which makes it unlawful to offend, insult, humiliate or intimidate another person on the basis of race, colour, or national or ethnic origin.
This is not surprising, given the HRC's lamentable role in the appalling Queensland University of Technology case, in which seven students were the subject of an 18C complaint arising from some of them objecting over being denied entry to an 'indigenous only' computer lab. The students were denied natural justice because of the HRC's year long delay in notifying them (one was not even notified). Consequently, several students were forced to negotiate an expensive settlement; the others had to defend a $250,000 civil suit in the Federal Court and were only able to do so successfully thanks to barristers Tony Morris QC and Michael Henry who represented them pro bono.
Consider the hypothetical case of a dissenting public servant in the HRC merrily tweeting about the agency's — and its president's — numerous failings during Trigg's tenure. What do you think would have been the likely outcome: Triggs serenely permitting this in the name of holding a statutory appointee to account, or the suspension and likely termination of employment if the public servant did not desist?
As for Triggs's concerns about the "chilling effect", she might remember the late artist Bill Leak did much to illustrate that phenomenon in his brilliant cartoons for The Australian. I do not recall her citing artistic freedom or the need to reveal uncomfortable truths when he was hit with an 18C complaint — later withdrawn — after drawing a cartoon depicting a deadbeat indigenous father who did not know the name of his delinquent teenage son.
However, I do recall Triggs freely admitting in her autobiography that after her tenure had ended she dined with the complainant, Melissa Dinnison, and her family, remarking this woman "had stood up against the racist implications of the Leak cartoon". Bear in mind Triggs had a statutory responsibility for conciliating Dinnison's complaint impartially, and that Leak was never found to be in breach of 18C. What was Triggs saying about officials abusing their powers and trampling over fundamental freedoms?
Although it grates that Triggs will once again be occupying a lucrative position at our expense, I say we should count our blessings. We should be forever grateful the former law professor will be sitting in a plush UN office and not on the bench of the High Court.