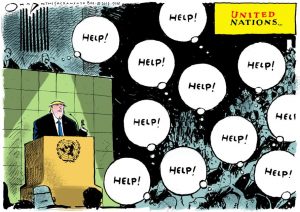 Tim Blair: Australia should have nothing to do with the United Nations
Unfortunately both editors being on the road and other pressures involving lack of access to the internet things got into a jumble. This article was half finished and was to be scheduled.
The pressure is still on, other things need doing, so the article has been pulled just leaving the comments.
No offence or breach of copyright was intended.